Support for Pupils in School and at Home.
EAL pupils need to continue to use and develop their home language as well as the English Language. All languages need to be valued and celebrated.
In School Support
Support is provided by the EAL specialist where appropriate in the classroom to ensure that the pupils are able to complete tasks given with understanding. Where necessary, 1:1 or small group support may be provided to address specific language or learning focus working closely with the Class Teacher.
For example: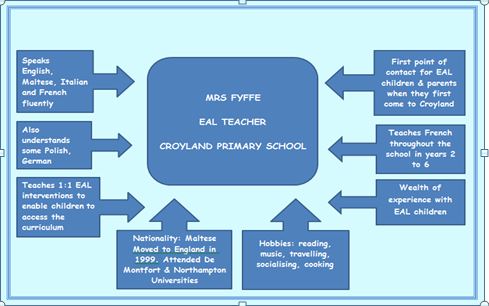 Parents Comments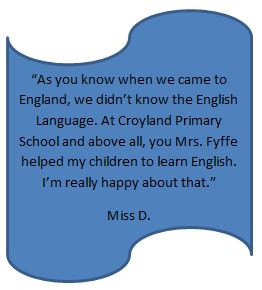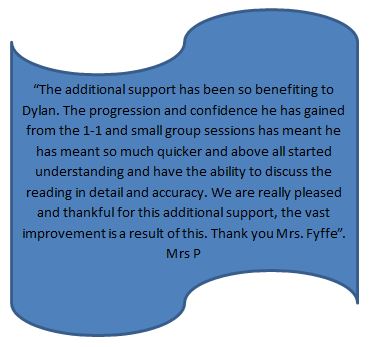 Parental Support
Parents should therefore be encouraged to promote their first/or home languages, for example in:
Everyday family conversations
Discussing homework
Reading dual language books
Completing reading activities from the Schools Reading Journal
Providing for example books, newspapers in their first/home language.
If you require any additional support please speak to your child's teacher or contact Mrs. Fyffe.