Nuture Home Learning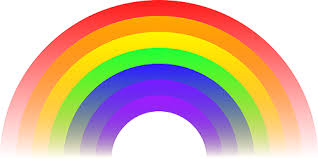 Good morning,
An important part of the Nurture class is the daily structure. So below is an outline of what our day usually looks like:
9-10 a.m. Literacy
10-10.30 Brunch
10.30-10.45 Breaktime
10.50-11.50 Maths
11.50=12.00 Newsround
12-1.10 Lunchtime
1.10-1-30 Massage
1.30-2.30 Sensory/creative activities
2.30-2.45 Snack time
2.45-3.00 Golden time
I will post an activity each day in addition to the work I have sent home.
It would also be good to start each day with some exercise. PE - Every Morning at 9:00am, Jo Wicks (The Body Coach) will be doing free PE lessons and workouts on his YouTube channel - https://www.youtube.com/user/thebodycoach1
https://whiterosemaths.com/homelearning/year-1/ or https://whiterosemaths.com/homelearning/year-2/ Lots of maths themes and activities to do online.
Bitesize Daily will run from April 2020 to bring a special daily lesson in English, maths and other core subjects to children and young people across the UK, who are learning at home during school closures. https://www.bbc.co.uk/bitesize
https://stories.audible.com/discovery stories to listen to for free.
Monday 6th April
It is the start of the 'Easter Holidays'. I know it is a little bit different this year as you probably can't do a lot of the lovely things you had planned. I will not be expecting you to complete home learning during this time, however, I have given you some lovely, fun activities to do in and around your home. These will be put up on the website shortly.
Feel free to email with any questions or send photos to show what the children are up to. jgreensmith@croylandprimary.org.uk
Take care
Julia Greensmith