Nuture Home Learning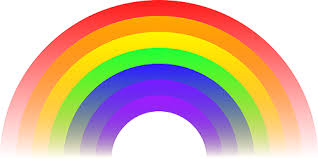 28th May 2020
Dear Parents
Thank you for confirming your child's return to school on Monday 1st June 2020.
Children will arrive at the Nurture back gate at 9am. and collected at the back gate at 3p.m.
I must insist that you do not bring your child to school earlier than the time stated. Our times have been set in order to best manage the flow of parents onto the school site. I must also insist, that once you arrive onto the school site, you maintain social distances with my staff, other parents and children you see while on our school site. If you have two children to drop off, drop your first at their allotted time, then return to the main playground to wait. While in the playground, you must keep your child close to you. You may be comfortable giving your child freedom, but other parents will not be.
As before the lock down, please leave your children at the door. You will not be welcomed into the school building and this arrangement will continue for the foreseeable future.
Your child's class will work as a hub; A teacher and Teaching Assistant will stay with your child all day so no new adults will enter into their working zones. We have to do everything to contain groups, and obviously the movement of germs/viruses.
There will be play and outside learning and each Hub has designated out door space.
As parents, I need you to only send you child into school if they are physically well. I insist that you check their temperature before they arrive at school. Staff will repeat this before your child enters school. If your child has raised temperature, they will not be allowed to enter the school building and you will be expected to take them home.
We need to try and keep a healthy environment for all children and staff within the class hub.
If your child feels unwell in any way while at school, we will call you and ask for them to be picked up.
The symptoms of Covid 19 are vast and we cannot take the risk of any virus entering and circulating through the school or, into your homes due to the knowledge we have of children as carriers.
I must make it clear to you all, if we were to have a suspected case within a hub, the child/member of staff must be Covid 19 tested. If the result is positive, the remainder of the pupils in the hub class and the teaching staff involved would not be allowed to return to school for 14 days.
In sending your child to school, you are also reassuring the children and staff in the class hub that you care for their welfare as much as your own children's. If you haven't undertaken stringent social distances through this period of lock down and maintained isolation from family, friends and general public, despite your wish for your child to return to education, I cannot insist enough that you reconsider your children attendance at school. The health of those who have isolated remains precious to their families. I have to put my trust in you to keep our families virus free.
As we move through next week, we will risk assess our planned systems daily. We may have to make changes to these plans, but I will keep you informed at every step.
In preparation for Monday, I have written a simple list of what you need to know. These are in no particular order.
We have been asked to set up a COVID 19 symptoms room. This is separate from the medical room.
Each Hub class will have a first aid kit to administer basic first aid following any falls during play.
Please ensure that your child has a clearly labelled water bottle. This will sit on their desk and must be taken home daily.
They can be provided with a hot lunch but there will only be one choice- no jacket potato or salad bar, so packed lunch might be best if you know they only eat certain foods.
If your child prefers a pack lunch, please bring it in a clearly labelled plastic/paper bags that can be thrown away. No packed lunch box.
The school office is only open to one person at a time, due to its size. If you need office support, you must wait outside until the person before you leaves or call the school and we can answer your questions over the phone.
The school is closed to all school victors except the police (or other emergency services), the school nurse and social workers.
I am not insisting that children wear school uniform. Easy wash shorts and t– shirts are fine and can double up as a PE kit. This enables you to provide clean outfits daily.
Please send your child into school with nothing other than their water bottle. Reading books/home learning books will not be going home, so no book bag/rucksack is needed.
Home school books will not be going home so if you need to let me know about anything, please email me. jgreensmith@croylandprimary.org.uk
School lockers will be out of use.
A small cuddly toy may be brought with your child to help with their transition back to school. There will be no other soft toys/furnishings in the classroom to help soothe them if needed.
A number of parents have asked if they can send their child in with their own hand gel because their skin has grown accustomed to a certain time. This is of course fine; please label their bottle.
I must also ask that if you are entering school by the Harvey Road Gate, please be respectful of our neighbours. They are of an older generation, who are at vulnerable to Covid 19. By school being open, their isolation is lessened.
The posters below will be displayed in classrooms; simply for your child to visualise what two meters actually looks likes.
As a school community, we give hugs, safe touches and naturally get close to children. We know how we are expected to be and I just ask that, before Monday, you talk with your child about why social distancing must happen.
As soon as we are given notification that these restrictions can be lifted, we will of courses make the changes allowed.
Please contact us, either via the school office or via the school mobile No. 07920 199131, if you have any further questions or wish to speak to a member of the School Leadership Team. Alternatively, email dthacker@croylandprimary.org.uk .
I'd like to thank you all in advance for your support in our reopening.
Miss Deakin
jgreensmith@croylandprimary.org.uk