Nurture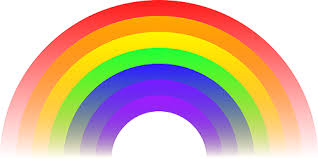 Hello Nurture,
Here we are again back into home learning.
We have missed seeing your wonderful faces and hearing about your winter break.
Home learning is set up on the nurture page as before, this will be updated weekly along with your fortnightly home learning packs. We will arrange to collect your packs from the doorstep when we drop your new packs every fortnight.
Feel free to email if you have any concerns or questions.
jgreensmith@croylandprimary.org.uk.
Julia Greensmith and Jodie Johnson
Friday 5th March 2021
Thursday 4th March 2021
Wednesday 3rd March 2021
Tuesday 2nd March 2021
Monday 1st March 2021
Friday 26th February 2021
Thursday 25th February 2021
Wednesday 24th February 2021
Tuesday 23rd February 2021
Monday 22nd February 2021
Letter to Parents
Dear Parents/Carers
Thank you so much for all your hard work this term, we know it has been a very different start for 2021 for you and your child. Thank you for supporting your child's education whether at home or at school.
The children have worked hard this term, they have adapted to changes, new routines and new ways of learning again. But they have showed us how hard working they are and how resilient they can be.
At the moment we are unsure of what the return date to school is for those learning at home, but take the next week to relax. We have included some activities you might like to do over the half term. Take photos and email them in so we can see how you have spent your week off.
| | | | |
| --- | --- | --- | --- |
| Listen to the radio | Bake a cake or biscuit | Paint a picture | Make a puppet show |
| Do a jigsaw | Have a tea party with your toys | Make a mask | Draw a picture of yourself |
| Go bird watching | Make a paper aeroplane to fly | Build a den | Invent a new game |
| Play a game at home | Build an obstacle course | Go for a walk | Make some wild art outside |
We will be back to school and home learning on the 22nd February for the start of a new term and new topic.
Keep staying safe.
Mrs Greensmith and Miss Johnson
Friday 12th February 2021
Thursday 11th February 2021
Wednesday 10th February 2021
Tuesday 9th February 2021
Monday 8th February 2021
Friday 5th February 2021
Thursday 4th February 2021
Wednesday 3rd February 2021
Tuesday 2nd February 2021
Monday 1st February 2021
Friday 29th January 2021
Thursday 28th January 2021
Wednesday 27th January 2021
Tuesday 26th January
Morning, it is still very icy and cold outside, perfect weather for our Arctic topic. Although it does look like the rain is going to wash it away today. Keep watching the videos on the remote education page, click on the 25th January tab to see this weeks.
Stay safe.
Mrs Greensmith and Miss Johnson
SNOW DAY ACTIVITIES
Hello everybody, we hope you have all received a text or email about school being closed today due to the snow.
Today we would like you to complete the following tasks:
Watch the story 'The Girl Who Went to the Arctic' The Girl Who Went to the North Pole | Fascinating Facts about the Arctic | Twinkl - YouTube. Create a story map to retell the story, add your own story language.
Maths - Draw different 2D shapes in the snow. Can you remember how many sides a hexagon has? Take a picture and send it into Mrs Greensmith, jgreensmith@croylandprimary.org.uk.
Sensory play - Can you build a snow sculpture? It might be a snowman, it might be a snow dog, its might be an Arctic animal. Take a picture of what you have made and email it to Mrs Greensmith.
PE - Keep yourself warm today by doing PE with Joe PE With Joe 2021 | Monday 25th Jan - YouTube or Cosmic Kids Yoga Saturday Morning Yoga | Joybob the Polar Bear ❄️☃️🦌🎅 - YouTube
Wrap up warm and enjoy the snow!
Stay safe.
Mrs Greensmith and Miss Johnson
Monday 25th January
Good morning all, we hope you managed to get outside and play with the snow. If you made a snowman why not email in a picture. Be careful if you go out today, it will be very slippery.
This weeks remote education is on the remote eduction tab and your packs were delivered to you on Friday. Start the week by listening to the story 'The Girl Who went to the Arctic'.
We look forward to seeing your work.
Keep staying safe.
Mrs Greensmith and Miss Johnson