News
Keep up-to-date with the news from in and around our school.
10th November 2021

Wednesday 10th November 2021
Dear Parents and Carers,
I received our OFSTED Inspection report this morning, and I am extremely proud to be able to report that OFSTED have evaluated our school as 'Good' in all areas.
As you can imagine, all school staff are delighted. The three days of inspection were an exhausting experience; this was our one and only opportunity to share everything we do here for the benefit of your child/children. Leaders ensured they saw everything!
In the 3 years since our last inspection in 2018, OFSTED have raised the standard in achieving 'Good', which makes this even more of a proud achievement.
The Croyland team is strong; they are committed to the school community and want to do everything they can to ensure your children "grow" academically, socially and emotionally. I am delighted that OFSTED were able to see this too.
I hope when you read the report, you too are happy in the knowledge that your child/children attend a "good school"
A smiling Headteacher!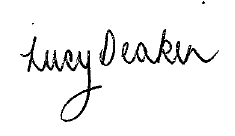 Miss Deakin
Headteacher
(Yippee!)