Mental Maths
The ability to calculate in your head is an important part of mathematics. It is also an essential part of coping with real-life events such as shopping, or reading a timetable. At Croyland Primary School, we encourage mental maths in all maths lessons.
To the left, you will find year group expectations, which lays out what children should be able to recall by the end of their Year group. Why not try working on some of the skills together at home?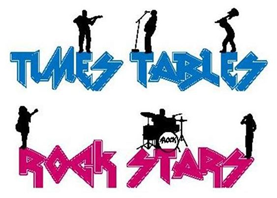 In your child's reading journal, you will find a sticker with a username and password for the TT Rockstars website/app. This is a fun resource where children can practice their times tables. They can compete against their classmates; children in other schools; or even just try and improve on their own personal best!
World famous rock musicians are the best at what they do because they've spent hours practising guitar chords, writing music or playing on the drums. It's just the same with times tables – all Times Table Rock Stars need to practise and practise and practise.
You can access the programme through the TT Rockstars free app, or using the web address below:
Your child's class teacher may use this resource in maths lessons over the year, but enjoy using this resource as much as you like at home!
Our children have loved playing on TT rockstars this year, and we have seen a real improvement in their fluency with times tables!
No comments have been left yet.