Mathematics
At Croyland Primary School we are passionate about ensuring that children are well-prepared for life when they leave school, and we know that you cannot go a day without using maths. Alongside the teaching of skills, we give children the opportunity to engage in problem-solving activities and the chance to apply skills in meaningful contexts.
In 2016 Miss Berwick asked children from all year groups "what's maths". This is what they came up with. The bigger the word the more children said it.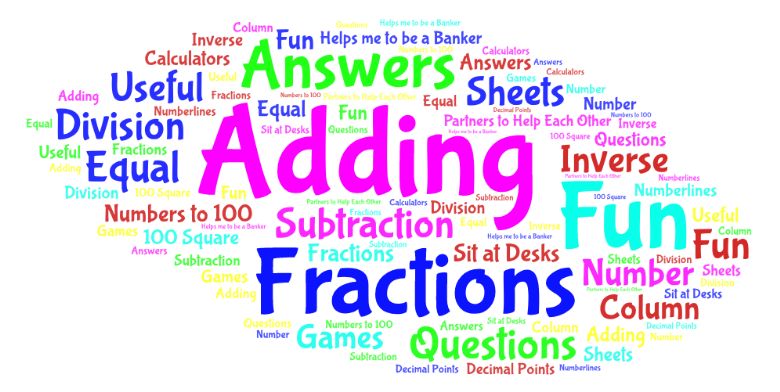 In June 2018 Mrs Collins repeated this activity. As you can see there has been quite a change in how children view maths!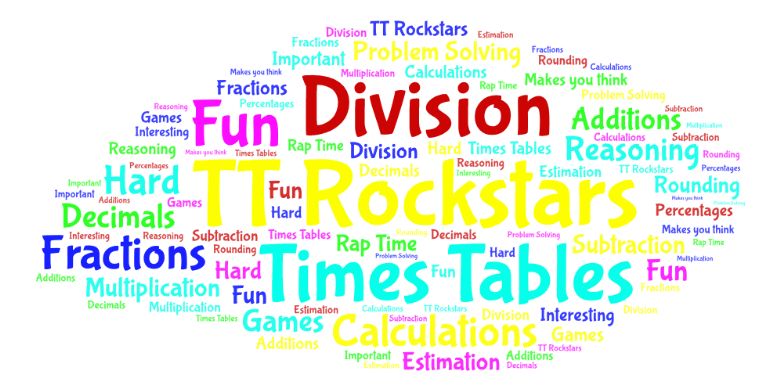 At Croyland Primary School, we are embedding a mastery curriculum in maths to set them up for being capable mathematicians as they move through the school and on to their secondary education. A mastery curriculum is essentially the expectation that all pupils will gain a deep understanding of the maths they are learning. There is also an expectation that all children can achieve!
Our focus is ensuring that children experience the 3 core areas of the curriculum:
Fluency: children being able to efficiently and accurately solve calculations (plenty of TT rockstars at home helps with this!)
Reasoning: children should be able to give reasons for their answers and to think more critically about their work, justifying their answers.
Problem solving: Problem solving tasks are rich tasks. This means they are problems which have multiple answers or different strategies to solve them. They are not a simple closed question. They may have several steps to complete in order to find the answer. They may use several different elements of mathematics and they are suitable for any ability level.
We want our children to love maths! Where possible we link our maths to real life situations so that children can see how the skills they are learning will help them in the real world.
Studies have shown that if parents help their children at home with homework and rehearsing maths skills, they are more likely to succeed at school. On the linked pages you will find a range of resources, which are always being added to, that will enable you to do this.
You can see an overview of what is covered in the curriculum for each year group here:
Why not have a look at your child's class page and see what they are learning this term?
We urge all parents to have a look at the videos below.
The first video, for parents of children aged 4-5, gives ideas for finding maths in everyday situations.
The second and third videos, for ages 6-7 and 8+, give strategy games that can be played with simple equipment and an active mind!
The Celebrating Maths Project Age 4-5 from I See Maths on Vimeo.
The Celebrating Maths Project Age 6-7 from I See Maths on Vimeo.
Celebrating Maths 8+ from I See Maths on Vimeo.