Intervention
Switch On
The Switch-On intervention is a 20 minute daily, trained adult led, personalised literacy intervention which aims to support children to participate more fully in the classroom by becoming more confident, active and independent readers and writers, who can use a range of effective reading and writing strategies in order to achieve their full literacy potential.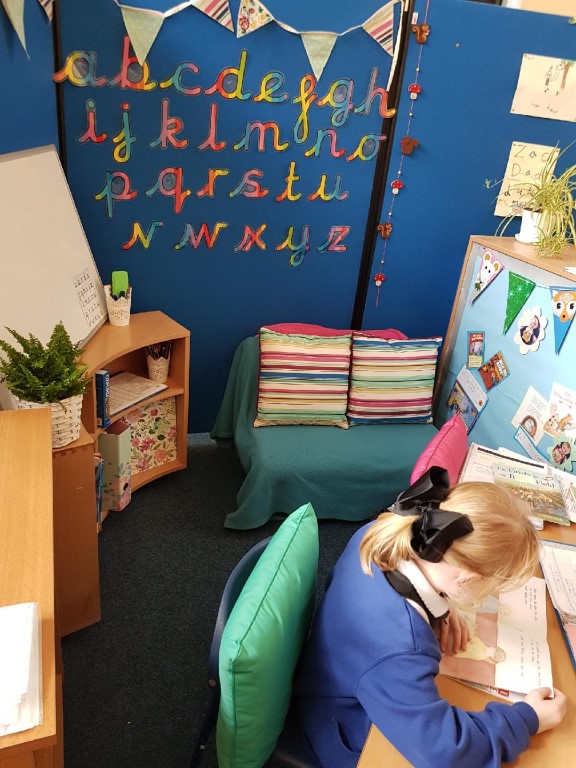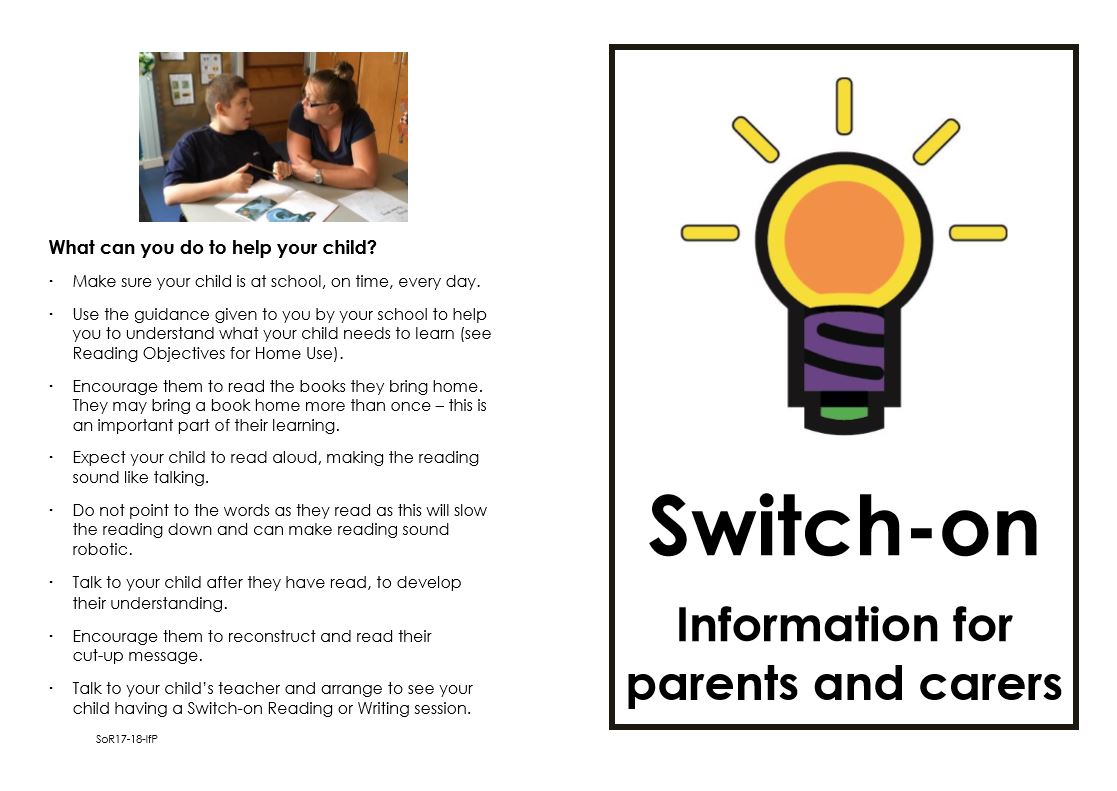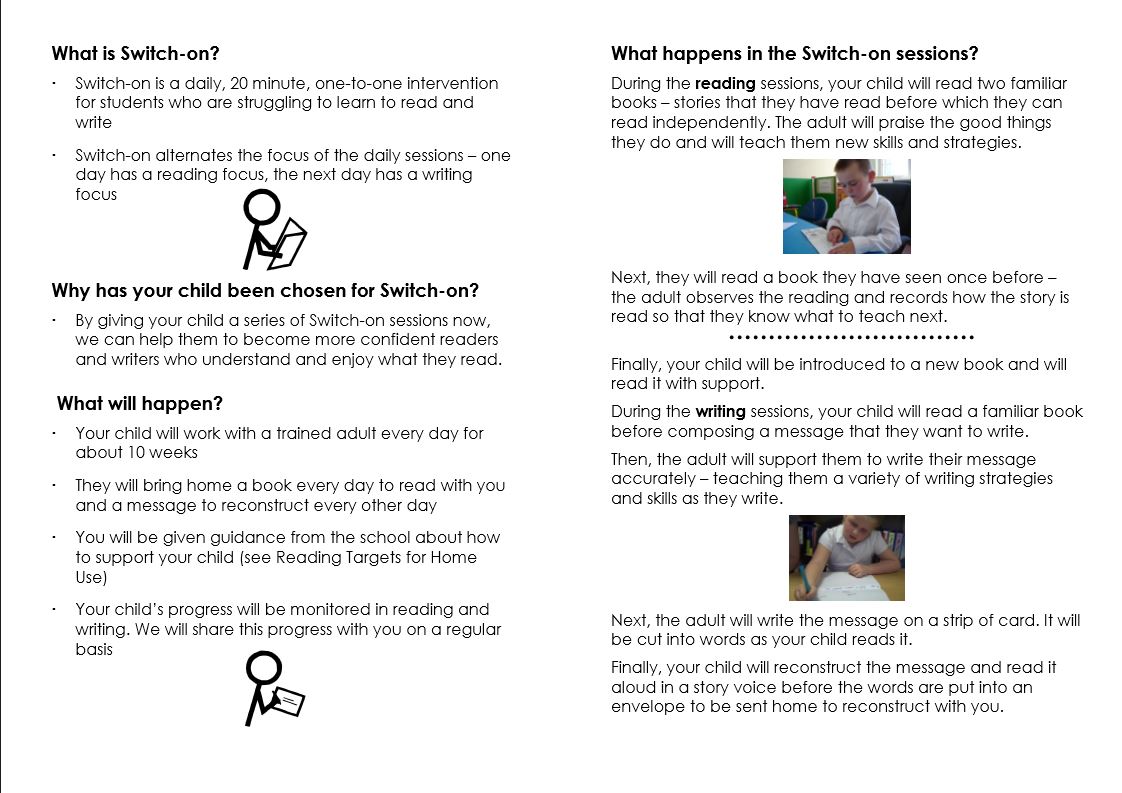 Sound Awareness Intervention: Mrs J Fyffe
Sound Awareness is a 1-1 intervention, it is a small step programme than enables a child to be able to blend and segment orally and acquire knowledge of letter sounds to enable a child with their reading and spelling.
Beanstalk
Beanstalk is a volunteer reading service which provides trained volunteers to come into school to help young readers. Each volunteer sees three designated children individually for 30 minutes twice a week and engages them in a variety of interactive reading games and activities.