Headteacher's Correspondence

Dear Parents/Carers,
I hope it has been a happy return to school for you all and for those of you who can, you can now sit back and enjoy some sunshine.
For the rest of this week, we have returned to summer uniform. Wear the summer shorts out while we can! We will return to school uniform on Monday 11th September.
I now become a nag! Please, please, please make sure you have named your children's uniform or mark it in some way on the wash tag. Searching for a lost jumper in this school is like searching for needle in a haystack.
As we begin this year, I have a new structure to share with you; it is a phase leader structure, with one designated leader being responsible for two-year groups. If you have a concern or worry about your child, please contact your child's class teacher in the first instance. Should you need to, you can then email the phase leader or call the office and request a call back. Our phase leaders are responsible for the outcomes and wellbeing of all the children in their phase. That said, Mrs Collins, Mrs Baillie and I are available should you wish to speak to us.
Mr Carroll

Year 5/6 Leader

Mrs Duncan

Year 3/4 Leader

Miss Mitchell

Year 1/2 Leader

Mrs Gayton

EYFS Leader

Mrs Horton

SENCO

Appointments can be made via the school office

Miss Flack

Responsible for dealing with alleged Bullying
If you have not yet not logged on to Edulink, please give the school office a call and they will help you with this. I certainly do not want you to miss out on crucial bits of information that help you manage school life. If you have changed contact details over the summer, please login to Edulink and update your details or call the office.
I will end this letter by mentioning RAAC. We had a survey in the summer term and this proved inconclusive. A further survey is booked in for the beginning of October. The core structure of the school was built in 1949 before RAAC came into being. When the school was redesigned in the late nineties, RAAC was no longer the building material of choice and the chosen building material is noted on the school plans. I will of course share with you the results of the survey that is being completed by the Department for Education.
We welcome our new EYFS children into school on Friday and this is always a special day as they begin their educational journey with us. If you see a family looking lost, please direct them to Foundation stage area.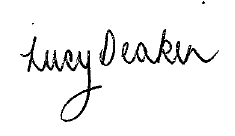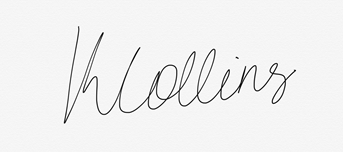 Miss Lucy Deakin Miss Kelly Collins
Headteacher Deputy Headteacher