Enrichment of Learning
Monday 25th April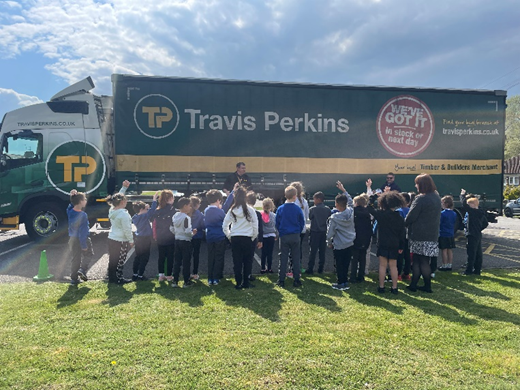 Monday 25th April was an exciting day for us, as we had the opportunity to further develop our Road Safety learning by working with 2 drivers from DHL: Rob and Ed.
They brought a Heavy Goods Vehicle on to the site and through demonstrations and activities helped us to understand the potential dangers that motorists, cyclists, and pedestrians encounter daily with these large vehicles on our roads.
I know this is an experience that our children will remember for a long time, and will hopefully be able to use this learning to keep themselves safe on the roads. Not to mention the opportunity to sit in Rob's cab. We all had a go!
March 2022
Monday 14th March was a real first for us, a donkey came to visit us on our school playground! Miss Kath and her friend Eleanor brought Jack in to visit our Year 3 and Nurture class children. This visit helped children to understand how owners meet the welfare needs of equine animals. The children had lots of questions, and were able to stroke and brush Jack if they wished. He even had his hooves painted a sparkly Croyland blue for the occasion!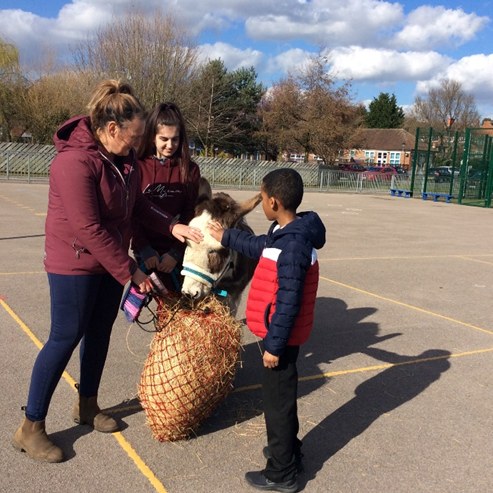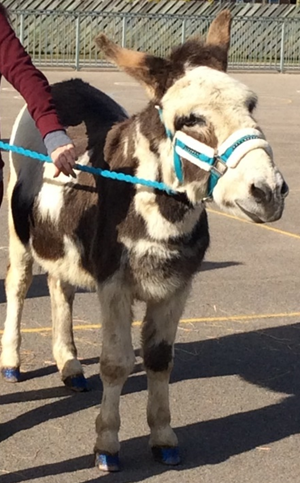 January 2022
We were very lucky to have Caroline from Guide Dogs visit us with her incredible dog 'Wanda'. We learnt so much from Caroline about the important work that Guide dogs do, and how they enhance the quality of life for people who have a visual impairment.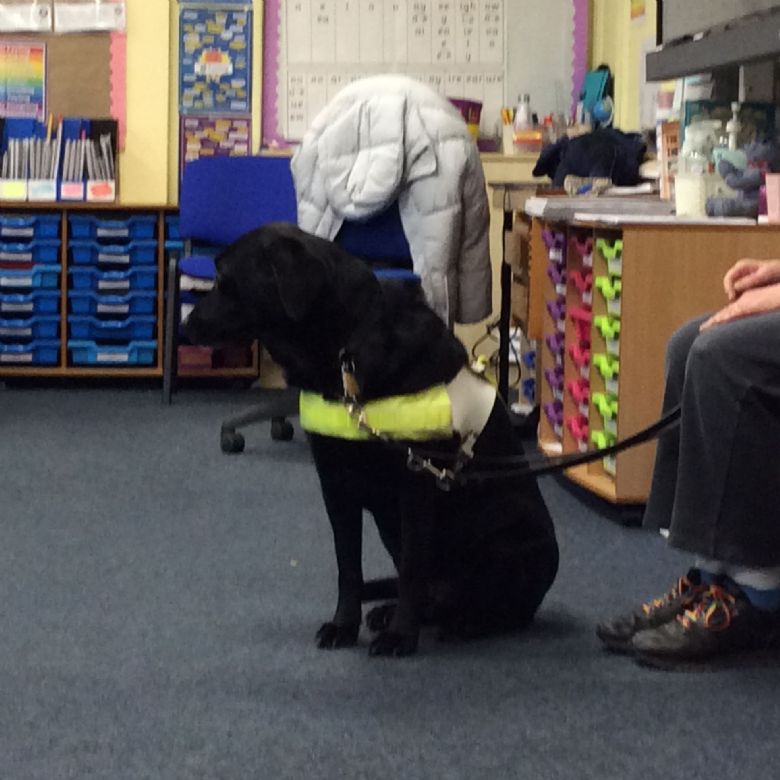 As a way of thanks, our wonderfully kind Year 3 children collected unwanted and unused games and toys which Mrs Collins dropped off at the Guide Dogs charity shop in Leamington Spa. The charity shop is located at the training grounds for guide dogs, where Caroline has trained with 3 of her dogs. Well done Year 3 children. Your items will be sold, and funds used to continue to train more guide dogs!