Coronavirus Updates

Dear Parents /Carers,
Some bits to share as we prepared for the Easter holidays:
I'm pleased to announce a special pregnancy within the school community this term: Mr and Mrs Gayton will meet their new arrival in October. Being able to announce such lovely news is a highlight of being a Headteacher.
Mrs Carroll will only return for a short time after Easter as her maternity leave begins. She is expecting a little girl at the beginning of May.
As you sort out your children's' summer wardrobes (it is snowing as I write this), we are reverting to the full Croyland uniform on our return. A royal blue jumper (with or without the logo), fleece or hooded sweatshirt, with a white shirt/polo shirt. Children can wear a grey, navy or black skirt, shorts, leggings, joggers or trousers. Footwear includes shoes or trainers. If trainers are chosen, they must be dark in colour and have no evidence of branding.
If your child arrives not in a school jumper, I have a growing collection in every size that they can borrow during the day.
We return to school on the Tuesday 19th April 2022.
As for our Covid response, as I write, I am referring to the Department for Education Guidance. You will no longer be asked to test your child routinely for coming into school. The advice is if your child tests positive they should stay at home and avoid contact with other people for three days, but I am not sure how you get the test!
From April, healthy 5-11 year olds will also be offered the COVID-19 vaccine. Parents of 5-11 year olds will receive a letter from the NHS with further information.
I will be following be the news over the next few days. The arrival of the Easter holidays allows us to digest the updated guidance. I will write to you all on return after Easter. By that time, hopefully, all possible questions and grey areas will be answered through the media.
If you chose to undertake some spring cleaning please could you set aside any unwanted toys for lunch play? Things such as: cars, trains, construction toys, dolls, my little ponies, dressing up clothes etc. As you can imagine, with 420 children, things get broken and wear out quickly, so please recycle your unwanted goodies our way.
Happy Holidays all – it is been a long term and we look forward to the warm weather and sunny days arriving.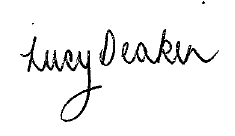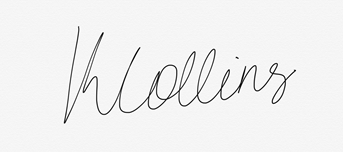 Headteacher Deputy Headteacher
---
---
---
---
---
---

Thursday 24th February 2022
Dear Parents and Carers
As of today, (Thursday 24th February), all remaining "legal" Covid restrictions have been removed however, school data tells us that Covid is not actually over.
It is for this reason that CPS will continue to adhere to Government Advice. Although people are no longer legally required to self-isolate if they test positive for Covid, the advice is still to do so.
As from today;
Adults and children who test positive will be advised to stay at home and avoid other people for 5 days. A return to school can be made after two negative lateral flow tests taken 24 hours apart, or at least five days after the initial positive result.
There remains a one in one-in-one-out access to the reception area at all times
Classrooms will continue to be ventilated throughout the day. If your child tends to feel the cold, please add layers to wear under their uniform before leaving in the morning.
I also request, that you continue to undertake LFD tests until stocks run dry. This, I hope, will enable us to prevent a level of spread that would impact on my ability to provide an education to your child.
We will continue to send work home for your child, if they test positive and are well enough to do it.
I thank you for your support and understanding at this time. My focus is on ensuring an open and well run school. We have maintained this to date and this is due to your vigilance and a very supportive school team.
With regards,
Miss L Deakin Mrs K Collins
Headteacher Deputy Headteacher
---
---
---
---
---
---

19th January 2022
Dear Parent/Carer
The information that you received in October 2021 has now been reviewed and in light of the current data we would urge you to follow the newly published government guidance as set out below.
Around one in three people with COVID-19 do not have symptoms. Lateral Flow Device (LFD) tests help to find cases in people who may have no symptoms but are still infectious and can give the virus to others.
The following information is applicable for children aged 5 years and over:
Close Contact Testing Requirements
If your child is identified as a close contact by NHS Test and Trace or school inform you of a positive case within your child's class, then daily LFD tests are strongly advised for seven days.
Your child can continue to access education if they are well, have no COVID-19 symptoms and their LFD test remains negative. Being able to keep students in the classroom in the coming months is a government priority, as this will benefit their immediate and longer-term wellbeing.
Positive LFD Test Result
Your child should self-isolate immediately if the LFD test result is positive. Further guidance can be found here. Stay at home: guidance for households with possible or confirmed coronavirus (COVID-19) infection - GOV.UK (www.gov.uk).
Isolation should be either for 5 full days starting from the date the LFD test was taken, or self-isolation can end earlier with additional LFD testing. From Monday 17th January an LFD test can be taken on Day Five of isolation and if negative repeated 24 hours after on Day Six. If both results are negative and your child does not have a high temperature, then the self-isolation can be ended. Please ensure all the results are registered online.
Please remember that if COVID-19 symptoms of high temperature, a new, continuous cough or a loss or change to your sense of smell or taste develop during the sevenday LFD testing your child should start self-isolating immediately and book a PCR test.
This can be arranged by visiting: Get a free PCR test to check if you have coronavirus (COVID-19) - GOV.UK (www.gov.uk).
The request for your child to take part in the close contact LFD testing applies even if your child has had a positive PCR test within the last 90 days, they will need to be retested and should continue to attend school unless their LFD test result is positive or have new COVID-19 symptoms.
Information for children aged under 5 years
Children under 5 do not need to take a COVID-19 test unless they have symptoms, but you should limit their contact with anyone who is at higher risk of severe illness if infected with COVID-19. Children in this age group are also exempt from self-isolation, however, if there is a positive test in their household it is advisable that they take a PCR test.
Anyone in their isolation period, of any age must not leave home: do not go to school or leave the house for non-emergency reasons.
Taking a COVID test is very important to help control this virus.
Thank you very much for your support.
Yours sincerely
Lucy Wightman
Director of Public Health

Download a printable copy of the Public Health Northamptonshire letter here
---
---
---
---
---
---

Dear Parents/Carers
The news at the weekend of traces of a new Covid variant has led me to write to you to offer some reassurance regarding our school's procedures to reduce transmission.
We made the decision in September to continue with the systems that we had put in place on our return to school in April 2021 with the exception of teaching in rows.
Due to the freedoms of playtime and lunchtime, children mixed with different friends but remained in bubbles.
We have not met as a whole school since January 2020 – assemblies remain on zoom and sadly, we have no plans for Christmas plays or mixed year group celebrations this year.
We continue to employ a through-the-day cleaner who cleans high traffic areas and the toilets on a cycle of before and after year group playtimes.
Staff continue to lateral flow test twice a week and some, depending on their personal circumstances, test daily. Masks are worn in communal areas.
It is my absolute hope that you all remain Covid and isolation free as we move into the Christmas period.
School staff have had no additional training with regard to unpicking a Covid cough, a high temperature or a sneeze from those of a common cold. With 420 children in our community every day, we are not prepared to take any risks for our medically vulnerable children. If we believe your child to be unwell with what could be a Covid symptom, you will be phoned to collect them and asked to arrange a PCR test. I appreciate this may add challenges to your daily routine but I have the needs of too many children to consider.
I received some new information on Friday; if your child tests positive for Covid, siblings must take a PCR and isolate while awaiting results. If their test is negative they can return to school but we would ask for daily LFTs to be taken.
Please make sure if you have changed your mobile phone number, or your close contact details have changed, that you have informed the school office.
As previously, leaders respond to government directives as they are shared and we will continue to share any changes to our systems as a matter of urgency; again – for your reassurance.
I must add here – sickness bugs are also spreading through the school, as is chickenpox and the dreaded head lice, which seemed to have disappeared last year.
Children are continually washing their hands and sanitising them on entry to school and at various points during the day. This is believed to be the best defence for norovirus. With head lice, I have attached information below. This again takes persistence to clear.
As I sent in my text earlier today, rather than visit the office in the morning, please call or email in to school if you need our help, the front office is a very small space and not a space designed for waiting. If you have a meeting in school, please make sure you wear your mask or advise the person you are meeting with (in advance) that you are exempt from wearing one.
Thank you for your continued support and understanding in all of the above.
Kind regards,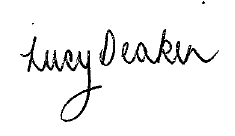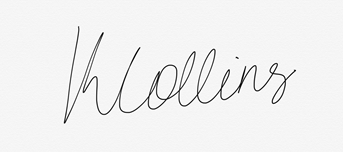 Miss L Deakin Mrs K Collins
Headteacher Deputy Headteacher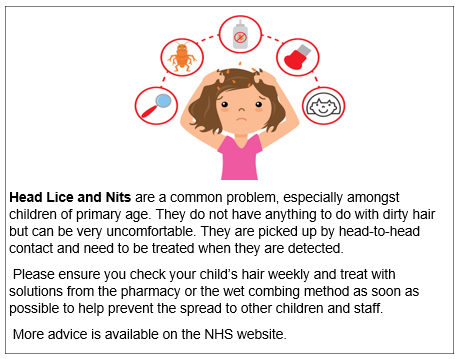 ---
---
---
---
---
---

Friday 22nd October 2021
Dear Parents and Carers
Please click the link below for a Coronavirus update letter from the Director of Public Health, Northamptonshire Councils.
URGENT UPDATE ON COVID-19 ACTIONS IN NORTHAMPTONSHIRE
Kind regards,
The Croyland Team
---
---
---
---
---
---

Friday 3rd September 2021
Dear Parents/Carers
Two days into term and we are getting to grips with the reality of following the new Covid rules. As I'm sure you are aware, children who are close contacts are now not required to self-isolate if they live in the same household as someone with COVID-19,
Children and young people aged under 18 years 6 months who usually attend school, and have been identified as a close contact, should continue to attend school as normal. Close contacts will be advised to take a PCR test. The government is encouraging all individuals to take a PCR test if advised to do so.
We have many vulnerable children and adults in this school and I have a duty of care to them all. Therefore, if your child has been identified as a close contact, please do not send them to school until you have the results of the PCR test that Test and Trace are advising you to take. This is regardless of the outcome of a LFT taken while you wait for the result.
We also ask, that following the outcome of the test, if this is negative, you continue to take LFT throughout the ten day period following the result.
I am in no doubt, like the governors and leaders of our school, that you want to protect other pupils and staff from possible infection with COVID-19.
I would also like to reassure you that staff are continuing to undertake twice weekly home tests whenever they are on site until the end of September when this will also be reviewed.
As always – thank you for your continued support.
Miss L Deakin Mrs T Elliott
Headteacher Chair of Governors
---
---
---
---
---
---

Friday 2nd July 2021
Dear Parents and Carers,
We are nearly at the end of the school year, and I am aware that some of you may have booked a holiday for the beginning of the summer break. I would hate for you to miss out on your holiday because of a Covid case in school resulting in 10 days isolation for your child.
If you have a summer holiday booked with a start date before 25th July and you are concerned about being track and traced because of a school case, please make an appointment to see or talk to me through the school office.
Please be reassured that we have no positive cases in school. We are aware that numbers are rising in the area with a lot of secondary school children testing positive- we have Croyland children isolating due to this.
I am looking ahead and you all being able to take any pre-booked holidays is of great importance to me. It has not been an easy year and such pleasures are well deserved.
I am awaiting guidance from the government about returning to school in September and if we will still be in bubbles or if we are allowed parents and visitors to school again. I will share this with you when we have been advised.
Kind regards,
Miss Deakin Mrs Collins
Headteacher Deputy Headteacher
---
---
---
---
---
---
Friday 30th April 2021

Friday 30th April 2021
The Big Ask
National survey of children, The Big Ask, launched on 19th April 2021
The new Children's Commissioner for England, Dame Rachel de Souza, has launched The Big Ask – the largest ever consultation with children aged 4 to 17 in England. It aims to find out children's concerns and aspirations about the future, so that we can put children at the heart of our country's recovery from the coronavirus (COVID-19) outbreak.
All schools are encouraged to support their pupils to complete this survey. The children at Croyland Primary School will be taking part in the survey during one of their upcoming IT sessions. Parents, care leavers and those working with children are also invited to complete the adult survey to share their views about the future for children and young people today, and what they think is holding young people back. To access the survey, please click the link below.
Adults | Children's Commissioner for England Children's Commissioner for England (childrenscommissioner.gov.uk)
The survey will only take 5-10 minutes to complete.
The results from this survey will help the Children's Commissioner identify the barriers preventing children from reaching their potential, put forward solutions and set ambitious goals for the country to achieve.
Kind regards,
Miss Deakin
Head teacher
---
---
---
---
---
---
Friday 26th March 2021

---
---
---
---
---
---
Monday 15th March 2021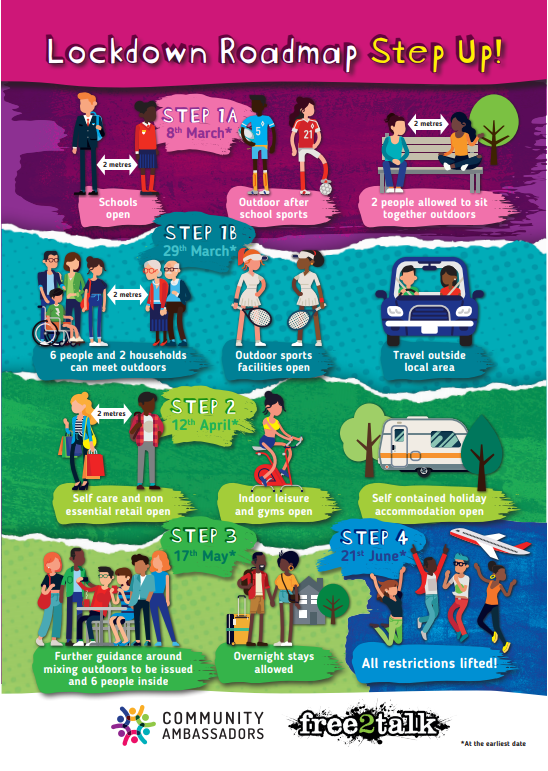 Wednesday 3rd March 2021

Wednesday 3rd March 2021
Dear Parents and Carers,
Croyland Primary School will open to all children on Monday 8th March 2021 at 8.40am. Breakfast and after school club will also reopen to support those of you that require childcare (see extended services on the school website for more information).
The Department for Education provided us with return to school guidance last week. Most of the content in the guidance will be familiar to you as it replicates how we returned for all pupils in September.
The children will be taught in year group bubbles. While they are taught as a class in their room, they will have playtime and lunchtime with their year group peers. This does mean that if there is a positive Covid case among the children, the year group bubble will be forced into isolation.
Lateral Flow Testing
Pupils' returning to school into face to face education has been supported by the introduction of rapid testing of school staff and pupils in secondary schools. Croyland staff and regular school visitors are tested twice weekly and have been since January. The purpose of the test is to identify those who are carrying the virus with no Covid symptoms. It is an unpleasant test, however; it is an additional layer of protection in the battle against Covid transmission. I hope this gives you further reassurance to send your child back to school.
You are able to order your own self-testing pack. Adults living in a household with school age children, or adults in your support bubble are able to take the tests. These do not replace testing if you have one of the 3 main symptoms, but are helpful in alerting you and those who you and your children come in to contact with if you're carrying the COVID-19 virus. For more information, and to order tests, follow the link below:
https://www.gov.uk/order-coronavirus-rapid-lateral-flow-tests
Our Expectations: Taking care of our school community
Those staff, pupils and parents who have attended school since 5th January, have lived in a very closed bubble. We are being repeatedly told that schools "are not a major source of transmission" and that the transmission hotspot in the school environment is actually through the interactions that are had at the beginning and end of the school day on the playground.
Close contact socialising on the playground has to stop:
"Transmission is higher at the gates than in the classroom" Northamptonshire Telegraph
In order to adhere by the current laws, the governors and leadership team are insisting that you make the collection of your children as quick as possible;
Arrive no more than 5 minutes before your drop off or collection time; do not form social groups as you wait; keep a 2m distance from others in your vicinity; wear a face mask in the event that you may have a conversation with someone or a member of staff; and leave as soon as you have your child/ren. Your child/ren must be kept with you at all times. Do not let them run off and mix with other families in other year groups.
Flouting such behaviours is not only against the law, but wholly disrespectful to school staff who will be made more vulnerable by your behaviour through teaching your child/ren. As we are released from this lockdown, we will review these rules.
If you are exempt from wearing a mask please call into school before Monday 8th, so we can collate a list and staff will then know this, should they need to speak to you. To date, the majority of staff have not been vaccinated and we are rightly cautious about our own health.
Although the children are returning to school we are still in a national lockdown. Meeting inside houses with others is not allowed and if this becomes known to us, we will have no hesitation in reporting this to the police and insisting that your child/ren start 10 days of isolation at home.
There are only five days before your child/ren's return to school. If you have not followed the rules regarding household mixing, please call us and we will officially delay your child/ren's return to school. We will use the week of the 8th for this purpose and absence will be authorised. Please call me personally, and be honest about your family circumstances. We need this level of openness to keep everybody safe and well.
Uniform
Many of you have called in with worries about school uniforms that no longer fit. This is not a reason for not returning your child/ren to school. If school jumpers no longer fit, wear a dark, plain coloured sweatshirt. Trainers can be worn as well as leggings and jogging bottoms. As shops begin to open, we hope, through the Easter holidays, we can work towards a full return to uniform.
Lunches
Please don't forget to book your child's school lunch on ParentPay for Monday. If you have trouble with this, please call the school office before Monday.
Organisation and Timings
To reduce the congestion of adults on the playground, we have changed drop off and pick up points.
Arriving at school
Year 5 will enter through the year 4/5 corridor (8.40am)
Year 4 will enter through the hall doors (8.40am)
All other year groups will enter through their usual door (8.40am)
We will continue to take your child's temperature as they enter school. If it is high, we will ask them to sit for 10 minutes and check it again with an ear thermometer. These are more accurate. Your child will always be checked by an ear thermometer before we ask you to take them home.
Leaving school
Year 6 will be walked to the car park by their teachers. (3.30pm)
Year 5 will be walked round to the playground by their teachers by exiting the hall door (3.30pm)
Year 4 will leave the school through the front office. (3.30pm)
Year 3 will exit from their corridor (3.30pm)
Year 2 will exit from the library doors (3.25pm)
Year 1 will exit from classroom doors (3.25pm)
Reception will exit from their rooms (3.10pm)
Do not arrive onto the school site before 8:35am. If you drive and are slightly earlier, you must wait in your vehicle with your children until it is time to walk them round to their classroom.
The afternoon school gates will be locked until 3.00pm. Do not come to the school site earlier than this.
It is ultimately "mingling" that is causing the virus to spread. We have responsibility as a community to do what is right.
If your child is forced to isolate because they have been in contact with someone who has tested positive or they themselves have tested positive, then home learning will continue to be provided.
We thank you once again for your co-operation in helping to keep everyone safe.
Kind regards,
Miss Deakin Mrs Collins
Headteacher Deputy Headteacher
---
---
---
---
---
---
Friday 12th February 2021

Dear Parents/Carers
We would like to take this opportunity to say well done to all you home educators - you now have a week off! Being a teacher is an incredibly exhausting job and we always welcome half terms to put our homes back into order and catch up on the jobs that get left because energy reserves are drained. The weekend is just too short.
Your child's class teacher has shared on their class page an end of term letter. Please read this with your child. They are sharing their individual "well-dones" to you all.
There have been many firsts for our teachers this term which they have responded to with such professionalism. As leaders of the school, we can't thank them enough for their commitment to our lockdown ethos. They continue to respond to our requests with such professionalism and relentless support and care for you and your children.
Our PM will speak on the 22nd February 2021. Other than press speculation, we watch and wait as you do. We will of course act as quickly as we can to implement what is requested of us.
The school office will be closed next week, but the school email will be checked daily. If your child is being educated in school and tests positive for COVID-19, please inform us immediately for track and trace purposes:
croylandprimaryrespo@croylandprimary.org.uk
As we remain in lockdown, please continue to adhere to the lockdown rules. Your children will not be welcomed back in to school on Monday 22nd if it comes to light that rules are being broken and they have been in contact with people other than those in your household or bubble (https://www.gov.uk/guidance/making-a-support-bubble-with-another-household).
This is not fair to my staff, or the other children in their class and families.
With regards
Miss L Deakin Mrs K Collins
Headteacher Deputy Headteacher
---
---
---
---
---
---
Friday 22nd January 2021

Dear parents and carers of our home learners
Thank you for taking the time to respond to our survey. Last week OFSTED released guidance about effective remote learning. There is no one preferred strategy by the inspectorate; schools must use what they know about the children and families within their community when creating their offer.
Using your feedback, we have further refined some of our systems. The Home Learning overviews should be easier for you to navigate, with clear links for teaching, and the intended learning for the lesson made clear, with a suggested timing. As always, a teacher for your child's year group is available throughout the school day and will support and clarify as required.
Whilst the majority of you responded positively with the current remote learning arrangements, a small number of parents requested live teaching. This is not something we are looking to do at the moment for a number of reasons, including:
- Not all families have the technology available to allow all their children and adults to be working on their own device throughout the day. It is an unreasonable expectation of families (e.g. some families will have one laptop/tablet for all members of the family) and as a school we do not have the ability to provide sufficient numbers of devices to all children. By doing pre-recorded lessons it means that children can access the learning at a time that suits them and the rest of their household.
- It eliminates any issues that there might be with Wi-Fi (especially if a number of family members are using their devices all at once)
- Managing all the needs of a class of around 30 children over the internet is very difficult, especially at primary age. By doing pre-recorded lessons all children can watch the video at their own pace and complete the work at their own pace.
- Children can pause the video and go back to sections of it if they need clarification on an aspect of the learning.
I would like to take the opportunity to assure you all, that all teachers appreciate that home learning is not an easy task. I know that there are some days which will run smoothly, and there are others when nothing seems to be going right. On these days, engage with what you can, and try not to feel guilty if you don't manage everything on the schedule.
Ask for help if you need it. We can help you explore ways to resolve any issues you may be having. We are all in this together.
Kind regards
Mrs Kelly Collins, Deputy Headteacher
Friday 8th January 2021

Year 1 – 6 Remote Learning
Dear Parents and Carers at home
As we return to remote learning, I don't want you to feel overwhelmed by the task in front of you, and I certainly don't want it to cause unrest and angst in the family household.
Teachers are available by email or phone every day, from 9.00 am – 3.00 pm to support you and to provide further explanation to tasks if you require. The year group team has been separated. One is teaching critical worker children, the other is available to support you while you are delivering the learning at home. The teaching in school will mirror the remote learning that we are sending home.
Teaching will take place by either directing your child to nationally published teaching resources or through pre-recorded explanations from the year group teacher. I hope you find your daily hello and explanation helpful, along with the combination of published and school made resources.
What to expect:
| | |
| --- | --- |
| Staying connected | Teachers will send a video at the start of each day setting your child up for a day of learning |
| English: Reading and writing | Teaching and tasks will be provided daily |
| Maths | Teaching and tasks will be provided daily |
| Wider Curriculum | Teaching and tasks will be taken from across the curriculum and set over the course of the week |
| Assessment and support | Teachers are expecting to receive emails and pictures of work. They will give feedback, and will be in contact with households regularly |
| Social time | You will be sent an invite to join your child's class during a weekly zoom call. This will be fun, light and a chance to keep those at home connected. Please ensure that there is an adult present at home during the call. |
There is not a nationally preferred response to home learning. Some schools are providing 'live lessons' through the day. The leadership team has made the decision not to undertake 'live teaching'. There are various reasons for this; principally, it commits your child to particular times to be online through the day. This is not easy to facilitate in some households, with multiple children and where technology is shared.
Our remote learning package we hope, allows you to support the learning needs of all your children, around your own work requirements and family needs.
We have no idea how long this lock down will continue for and we are expecting to work in this way until February half term at the earliest. We all need to find a new routine and pay attention to our wellbeing. Teaching in this way is the preference of very few! Mrs Baillie and a member of the leadership team are available for you, if you need us. Lock down can be a lonely world.
Myself and the leadership team will add a daily hello to the class webpage to let your child/children know that they are still part of Croyland and that we are thinking of them daily. When I need to share further information with you, it will be shared by text.
Your children working at home will by not be forgotten!
Kind regards
Miss Deakin Mrs Collins
Headteacher Deputy Headteacher
Wednesday 6th January 2021

Wednesday 6th January 2021
Dear Parents/Carers
Tomorrow your child/children will return to school. They will undertake the learning that is being provided online to their peers who are learning from home. Your child will be taught by their teacher, or that of the other class in their year group. Their day will be a normal school day. We are not providing drop in and drop out childcare, we are providing "school" and daily attendance is expected. Children coming and going around shift patterns is an organisational nightmare and children end up missing out on a part of the day with their peers. It is not fair to them. They need their routine through this difficult time and I hope coming to school every day will support their general wellbeing. If your child is unwell, you must call school before 9.15am, when the registers close to let us know.
School doors will open at 8.40. Your child's temperature will be taken before they are welcomed into school. If their temperature is above 37.8 degrees, they will not be welcomed into school and asked to return home. Therefore, you need to wait with your child until their temperature has been taken. A high temperature requires a test to be sought.
Please do not enter the site without a face covering and keep maintaining your distance from others. If you cannot do this, I will insist that you find alternative childcare for your child. Forgetting your face covering is not an excuse anymore. This is our site rule.
When you bring your child into school, please walk Year R and Year 1 to their class doors. Year 2 to the library door. Year 3 will enter through their usual door. Year 4 will come in through the Year 5 entrance. Year 5 will enter through the door near the hall (signs will be at the front of school) and Year 6 will come in through their usual door.
It is very cold in school; I am therefore not expecting your child to wear school uniform. They must be dressed with layers on to keep them warm. My teachers have been given the same instruction. Do not send your child in with a PE kit; choose clothes that allow them to be active. Trainers, whatever colour are suitable foot wear.
Your child will need a water bottle and a snack, and, if they prefer, a packed lunch. No milk or fruit is going to be provided; a snack includes a biscuit bar or piece of fruit. Please do not send in nuts or nut related products. The water bottle must be taken home daily. Do not send your child in with anything else. They need nothing. Reading books are to be kept at home.
For those of children who are entitled to a free school meal, these will be provided. For the next two days, we have automatically booked your child in for a hot meal but you must book them on from Monday as normal. Our catering service is providing a hot meal every day and we have chosen the "favourites". If you do not qualify, you must book your child's dinner through ParentPay.
School will finish every day at 3.00pm apart from Friday which is 1.15pm. If you require childcare on Fridays afternoons, until 3.00pm, please call the school office and ask to speak to my school administrator, Miss Durham.
At the end of the day, Years 6, 5 and 3 will be escorted to the playground. Year 4 will leave through the front office. Year 2 will leave from their drop off point at the library doors and Year 1 and Year R from their classrooms.
Breakfast and after school club is closed throughout January. This is not permanent and we will review this as our new routine becomes the norm for us. As I end this letter, I would like to say publicly, thank you, to my incredible staff who have all shown a preference to attend work and keep the school open for as many pupils as possible, to support you the national need.
Thank you for your continued understanding, cooperation and support at this challenging time for all of us.
Kind regards,
Miss Deakin
Head teacher
---
---
---
---
---
---
Tuesday 5th January 2021

Tuesday 5th January 2021
Dear Parents/Carers
As a result of the announcement last night, we are closing to all pupils with immediate effect. The school will be closed tomorrow (Wednesday 6th January) to ALL PUPILS and then re-open on Thursday 7th January to critical worker children and vulnerable children.
Learning tasks are however, already available on your child's class web page for today and tomorrow.
If however, you require your child to attend school as you believe that you are a critical worker you will need to contact croylandprimaryrespo@croylandprimary.co.uk or call the school office and speak to a member of the senior leadership team today so that we can organise our teaching and support teams
As shared yesterday, school will close on Friday at 1.15pm to allow those teachers who are teaching to plan for the week ahead. If you are a key worker and you need Friday childcare, you must also inform us when you call or email in.
There is a very tight list on the government website of the professions that fall into this category.
Thank you for your continued understanding, cooperation and support at this challenging time for all of us.
Kind regards,
Miss Deakin
Head teacher
Government Website:
Critical workers
Parents whose work is critical to the coronavirus (COVID-19) and EU transition response include those who work in health and social care and in other key sectors outlined in the following sections.
Health and social care
This includes, but is not limited to, doctors, nurses, midwives, paramedics, social workers, care workers, and other frontline health and social care staff including volunteers; the support and specialist staff required to maintain the UK's health and social care sector; those working as part of the health and social care supply chain, including producers and distributors of medicines and medical and personal protective equipment.
Education and childcare
This includes:
childcare
support and teaching staff
social workers
specialist education professionals who must remain active during the coronavirus (COVID-19) response to deliver this approach
Key public services
This includes:
those essential to the running of the justice system
religious staff
charities and workers delivering key frontline services
those responsible for the management of the deceased
Food and other necessary goods
This includes those involved in food:
production
processing
distribution
sale and delivery
as well as those essential to the provision of other key goods (for example hygienic and veterinary medicines)
Public safety and national security
This includes:
police and support staff
Ministry of Defence civilians
contractor and armed forces personnel (those critical to the delivery of key defence and national security outputs and essential to the response to the coronavirus (COVID-19) outbreak and EU transition)
fire and rescue service employees (including support staff)
National Crime Agency staff
those maintaining border security, prison and probation staff and other national security roles, including those overseas
Transport and border
This includes those who will keep the air, water, road and rail passenger and freight transport modes operating during the coronavirus (COVID-19) response and EU transition, including those working on transport systems through which supply chains pass and those constructing or supporting the operation of critical transport and border infrastructure through which supply chains pass.
Utilities, communication and financial services
This includes:
staff needed for essential financial services provision (including but not limited to workers in banks, building societies and financial market infrastructure)
the oil, gas, electricity and water sectors (including sewerage)
information technology and data infrastructure sector and primary industry supplies to continue during the coronavirus (COVID-19) response
key staff working in the civil nuclear, chemicals, telecommunications (including but not limited to network operations, field engineering, call centre staff, IT and data infrastructure, 999 and 111 critical services)
postal services and delivery
payments providers
waste disposal sectors
---
---
---
---
---
---
Monday 4th January 2021-Update
Dear Parents and Carers,
Apologies for the late notice, our text system has been overloaded and we are unable to send texts at this time. We will keep trying to send this message by text.

Following the Prime Minster's announcement tonight, Croyland Primary School will be closed to pupils tomorrow- Tuesday 5th January 2021. During this time, school leaders will be trying to identify the children of key workers that will require childcare during the school closure. If you feel this applies to you, please email croylandprimayrespo@croylandprimary.org.uk or call the office in the morning 01933 224169.

Online learning will begin on Wednesday. Your child's class teacher will be in touch to discuss how best they can support you with this.

As yet, we have not had guidance on meal vouchers but will be in touch with more information when we have it.

It is a worrying time but school staff are here to help. Please use the school and class email addresses to contact us.

Kind regards,

Miss Deakin
Head teacher
---
---
---
---
---
Monday 4th January 2021

Monday 4th January 2021
Dear Parents and Carers,
Thank you to you all who have called or emailed in since Sunday offering kind words of support as we prepare to undertake our spring term opening. It is not the return to school I had hoped for.
Many of you have made the decision to home school your child for the indefinite future. Teachers will be making contact with you over the next 24 hours to support you with organising your child's home learning. In terms of codes on the registers, I await government or council advice.
I watched the news this morning and they described how a child with Covid can be compared to a child playing in glitter. The child can be cleaned up but the glitter will spread and we will find traces of it everywhere. Children don't show the symptoms that we see in adults but carry the virus and spread it. It is a frightening time for all of us in schools.
If your child/ren has any of the symptoms listed below, please do not send them into school, and seek a test. I fully appreciate the challenge for those of you with children who have asthma but I have been told, when seeking advice, it is impossible to differentiate between a Covid and asthma cough, therefore any sore throat or cough, of any sort, requires a test before your child is welcomed back into school. We simply cannot take this risk; our health service is crumbling and we all have our part to play.
Symptoms in children
The most common symptoms of Covid-19 are a fever and cough and loss of taste or smell, but children may also have other symptoms.
Please pay particular attention to:
Fever (temperature 100.4 °F / 38°C or higher)
Sore throat
New uncontrolled cough that causes difficulty breathing
Diarrhoea, vomiting, or stomach ache
New onset of severe headache, especially with a fever
If these symptoms are evident in your child, please do not send them to school and keep siblings and other members of the household in isolation until you have a negative test result.
For us in school, all guidance given makes reference to rooms having good ventilation and air flow. All of our windows are open. The heating is on but it is winter so it is cold. Layer your children up as you see fit and pack an extra fleece or jumper that they can put on.
Close contact socialising on the playground has to stop. Mingling in this way is spreading the virus. To support you with this we have reduced lunchtimes by 10 minutes so that Year 4, 5, & 6 will finish school at 3.20pm. At the end of the day -
Year 6 will be walked to the car park by their teachers.
Year 5 will be walked round to the playground by their teachers. Do not wait by the year 5 entrance. The space is tight and busy with KS1 parents.
Year 4 will leave the school through the front office. Please wait outside here to collect your child/ren.
The afternoon school gates will be locked until 3.00pm. Do not come onto the site earlier than this. When dropping off, if you arrive before 8.30am in the car park, your children must remain in your cars.
Face coverings on the school site are mandatory; staff will challenge those not wearing them.
The biggest change for this term is the closure of school at 1.15pm on Friday afternoons. This will start this Friday. For those of you who require key worker childcare, this will be provided by the school and you will need to let us know tomorrow by phoning into the office. The purpose of this is to ensure teachers are given this time to work safely in a time where we have reduced staff numbers. This is not an indefinite solution.
If your child's teacher becomes unwell or is forced to isolate, it may be necessary for your child's class to remain at home for the period of the absence. We obviously hope that this doesn't happen, but we are limited in our availability of extra staff. In order to reduce possible infection spread, staff have been assigned to a year group.
I thank you for your co-operation in helping to keep everyone safe.
Kind regards,
Miss Deakin
Head teacher
---
---
---
---
---
---
Thursday 17th December 2020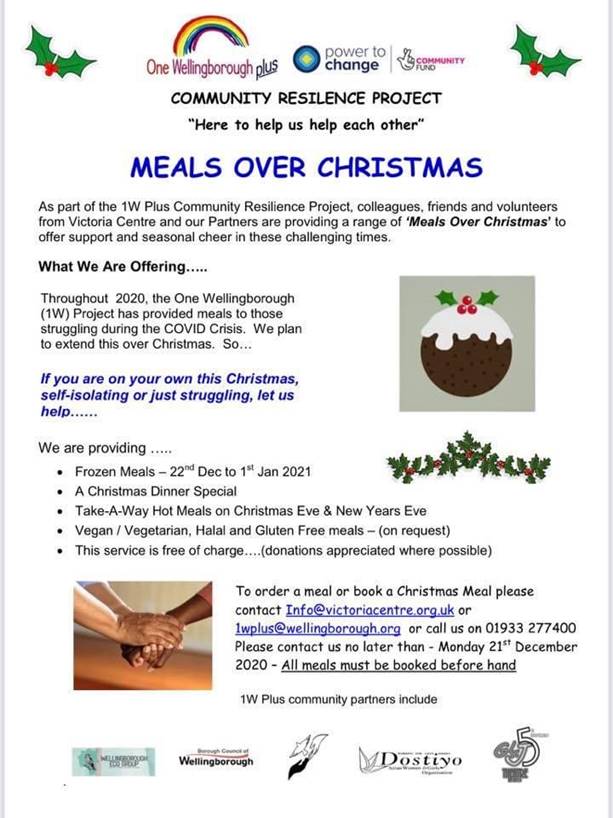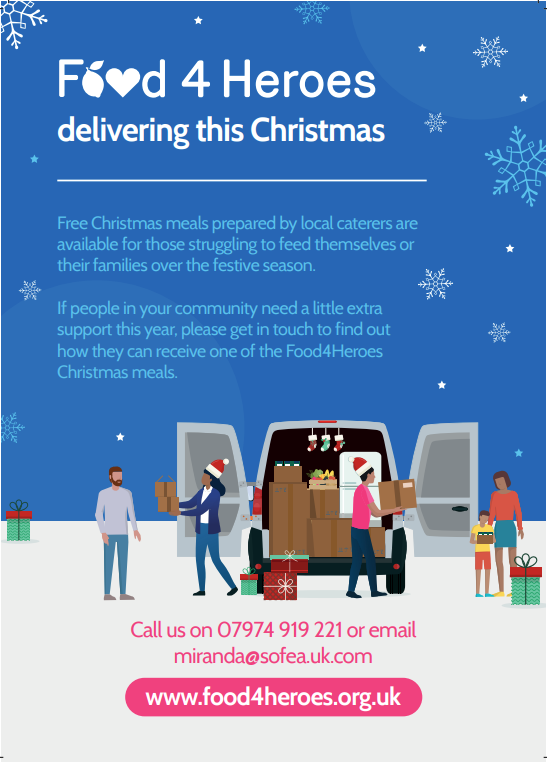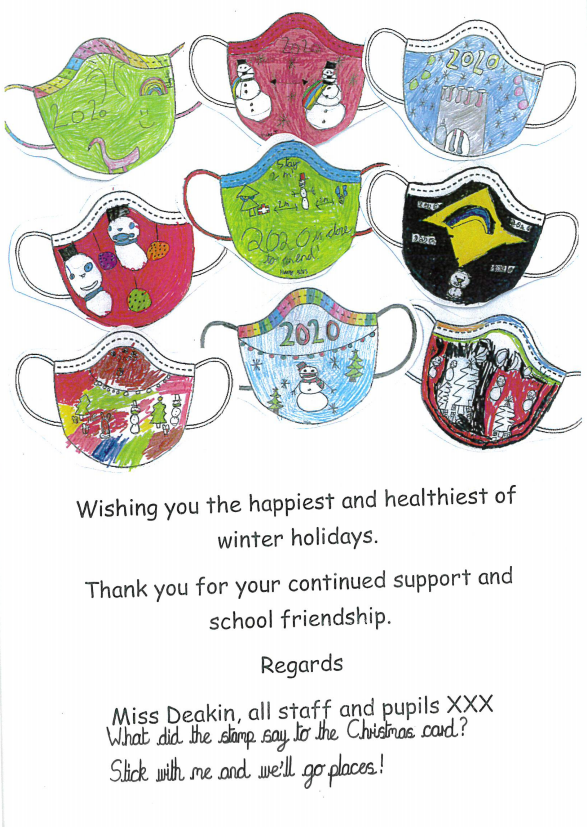 Thursday 10th December 2020

Thursday 10th December 2020
Dear Parents/Carers,
Yesterday the government told schools they could designate Friday 18th December as a non-teaching day and use the day for staff training which, we have decided to do.
Therefore, the last day of term for pupils is Thursday 17th December. We will reopen to pupils on Tuesday 5th January 2021.
Finishing a day earlier lowers the risk of contracting Coronavirus, and ultimately prevents you and your family, and my staff from having to isolate over the Christmas period.
This is not an additional training day for teachers. In order to take this day; the training day planned for Monday 7th June 2021 will now be a school day for pupils.
I realise that this is rather short notice if you require childcare, but we only received confirmation from the local authority yesterday.
If you require childcare, our holiday club will be open. Mrs Kirkwood can be contacted on 01933 234027/ 07765 779794. The school needs 11 or more pupils to make this financially viable.
Thank you all for your continued support in this very difficult and worrying time.
Kind regards,
Miss Deakin
Head teacher
---
---

Thursday 26th November 2020
CHRISTMAS GIFTS AND CARDS
Dear Parents and Carers
At this time of year, we are aware that some of you like to buy gifts for the staff as a token of your appreciation. Whilst this is not at all necessary, and completely unexpected, your thoughts and well wishes are always appreciated. Likewise, I know that your children often like to send cards to their teachers and friends.
In our efforts to do all we can to remain open, avoid cross-contamination, and ultimately keep the whole school community safe, and free from COVID, please see the requests below.
Gifts
Rather than send in any gifts, please consider making a donation directly to the foodbank if you are able. Many families are feeling the economic strain of COVID, and we would be most humbled if you were able to donate.
If you still feel keen to buy something for your child's class, a book for the class reading area would be valued and loved. Again, please feel no pressure to do this!
Cards
Rather than your child coming in to school with cards to send. Your child's teacher will organise a class card, with a photo and it will be signed by all. We hope this will be a keepsake that you and your child can treasure for years to come.
We are doing all we can to ensure that nobody falls ill, or has to isolate due to contact over the Christmas period. Please continue to support us with this. Your support and efforts to keep or school COVID-free are the greatest gift we can ask for during this unprecedented time.
Kind regards
Mrs Kelly Collins
Deputy Headteacher
---
---
---
---
---
---

Wednesday 18th November 2020
Dear Parents and Carers,
As we approach the half way point of a second lockdown, it has been reported to the Governing Body that, despite many polite requests, a number of parents are refusing to wear a face mask when on the school site.
As the Chair of Governors, I am writing to remind you all that the school site is private property where visitors to it must comply with the directives that are set or, unfortunately, that access may be denied.
Miss Deakin and the school leaders have set out considered rules regarding access to the school playground during this current Covid climate. Sadly, these have been met by some with aggression and verbal abuse to the very people who are trying to ensure the health and safety of all at the school. This should not and will not be tolerated. As a reminder, only one person should enter the school grounds to drop off/pick up children, face masks should be worn and a social distance of 2 metres from other people must be maintained. These rules are only as per those issued for any other public place.
We acknowledge that Government guidelines do not require masks to be worn when in outdoor spaces, but as stated the grounds are private and the Governing Body are in full support of these decisions in playing our part in reducing the Covid transmission in school and the wider community.
We have read widely and are confident that face masks do form an extra layer of protection, hence our insistence on them being worn. The below, as part of scientific research from Professor Paul Digard of the University of Edinburgh, draws attention to several valid points:-
- "Face masks will still make a positive difference when worn, even outside in well ventilated areas. The reason: virus containing droplets from the respiratory tract come in a range of sizes and probably all carry a risk of transmitting the disease"
- " Ventilation helps disperse the droplets that float around but not so much the spread of larger droplets - think of someone sneezing in front of you without covering their face. Indoors or outdoors a mask on a sneezer, cougher or even speaker will stop this very effectively, reducing the risk of transmission"
Our greatest challenge is that many people who have tested positive had no idea, did not feel poorly or seem to possess any symptoms. They were in fact going about their daily life and actually were spreading the disease without knowledge. This is, unfortunately, a frightening part of the issue.
To those adhering to the rules I pass on thanks for your compliance and support. To those not doing so, be reminded that this could have an impact on everyone including your own child. If you still refuse to wear a mask you must not enter the school grounds, meaning you will need to drop your child at one of the school gates and allow them to walk in by themselves.
For those who are proven to be exempt from wearing a face mask we would politely ask that you wear one of the designated lanyards, these are available from several local outlets.
Thank you in anticipation of your support in this.
Yours sincerely
Tracy Elliott
Chair of Governors
---
---
---
---
---
---
Wednesday 28th October 2020

Wednesday 28th October
Dear Parents/Carers,
I received this email this morning - this is all new to office staff as well so we are finding our way as you are.
NORTHAMPTONSHIRE COUNTY COUNCIL PROVIDES FREE SCHOOL MEAL VOUCHERS
DURING HALF-TERM BREAK
Northamptonshire County Council has announced it is providing free school meal vouchers to children in the county who qualify for free school meals, during the half-term break. This is being funded using the money received from central government and provided to NCC forCOVID-19-related costs, which includes support for children.
Distribution of the vouchers will only be made to families who have previously applied and have
been deemed eligible for free school meals. The voucher equates to £15 per child.
How does the scheme work?
The scheme is being delivered using an online platform, which will distribute the vouchers directly to
the email addresses of eligible parents. The email will appear in parents' inboxes as a message from
Northamptonshire County Council. Those who are eligible but do not receive this email should visit the Northamptonshire County Council website and complete the eligibility form available as directed.
Where can the vouchers be used?
The vouchers can be used in the following shops:
- Tesco
- Asda
- Morrison's
- Sainsbury's
- Waitrose
- Marks & Spencer
- Aldi
- McColl's
Where do parents go for more information?
How to apply for your supermarket voucher and further information can be found on the NCC website:
https://www.northamptonshire.gov.uk/councilservices/children-families-education/schools-and-education/Pages/free-school-meals-vouchers.aspx
The information below has been shared by a parent.
Regards
Miss Deakin
Head teacher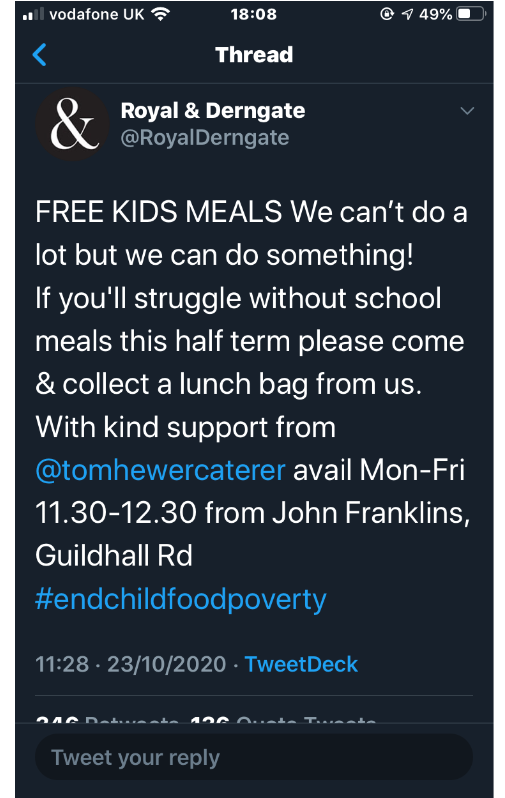 ---
---
---
---
---
---
Friday 23rd October 2020

Dear Parents/Carers,
School returns for pupils on Tuesday 3rd November 2020. I am anticipating a challenging second autumn term for us all. For you as parents, managing the seasonal coughs, colds and flu; these bring with them the symptoms that require Covid testing and time away from school while you wait the results. For my staff, the very same reasons apply – too many staff off together, would impact on our school remaining open.
I know that for some of you, this horrid virus has entered your homes and you have been forced to isolate with your child/children. I hope that you have found the online learning and the communication with your child's class teacher helpful and supportive.
We are planning very few changes to our in-school procedures on our return to school on the 3rd November. We are going to maintain temperature checking on entry to school. It provides reassurance to the school community. Please bear in mind that our teachers and teaching assistants are very vulnerable to this virus due to a lack of understanding on how the virus behaves in children.
There is no vaccine to date and how it affects individuals can vary. We are all anxious about our health, as I'm sure you are. Staff have been reassured by the increased number of you that are wearing face masks in the playgrounds, however, they become saddened when they observe a lack of social distancing. The government strap line is 'hands face space'. These three expectations need to be applied together or the virus will spread. There are no other occupations that would bring 30 individuals into a small room where PPE is not statutory. I firmly believe teachers and school staff are the unsung heroes of this time. They cannot work at home, so they are really at the forefront of battle. Please show your support, respect for them and your value for education by doing what we ask.
They are expected to teach and support your children in close range. I ask for them as a collective, that you provide them with reassurance that you value their health and their role as your child's teacher in an extremely worrying time.
If you don't already do so, please wear a mask on the playground, the mask offers greater protection to those you are communicating with. My staff wear their masks when communicating with you; please reciprocate this care and respect.
Having now worked with the Department for Education following a positive Covid case in school, I must inform you that for children in this school, if a child were to test positive, the year group bubble would have to isolate and all of the close friends of the child, whatever year group they may be in.
While all children have their set learning space, their free time is within the year group bubble and it is impossible to identify who they may have close contact with as they engage in play. The challenge here is not only through the school day. I watch our older children come in to school and leave at the end of the day. Their friendship networks are huge. It would be impossible to pin point exactly who they had contact with.
The reality is, one positive child will impact on at least 60 or more children and the 60 families who need to provide childcare while they are unable to attend school.
I hope this makes my point – hand, face, space. We have also received a letter form Public Health Northamptonshire this morning requesting that children's/young people's sleepovers do not take place. This has been the cause of a growth in the virus in our county.
One concern of mine is the early arrival of parents for drops off and picks up at the beginning and end of the day. The school doors open at 8.40. The earliest pick up at the end of the day is 3.05.
The school site cannot be a place for socialising. If you are early, remain in your cars. On return in November, the pathway that joins year 3 to year 5 will simply be a path and there can be no waiting here at the end of the day as it creates a blockage for parents trying to leave.
If you pick up a child from year R, 1 and/or 2 and are waiting for a key stage 2 child, please move into the main playground to wait. There is a greater amount of space here.
As I end this letter I can only thank you for the support you have given to the procedures we have put in place to comply with the government school reopening plan and your kind words and reassurance that staff are "doing a good job".
We can be inspected on our Covid provision at any time. We can't let anything lapse. We respond to new directives as they come to us from the local authority, all with the intention of the continuation of your child's education in this difficult time.
Please do your bit to help keep my staff fit and well and our school functioning through this coming term.
Kind regards,
Miss L Deakin
Head teacher
A translated Polish version is available here. Please click to download
---
---
---
---
---
---
Tuesday 20th October 2020

Tuesday 20th October 2020
Dear Parents/Carers,
I received a phone call this morning informing me that a member of my intervention staff has tested positive for COVID-19.
We called the DFE straight away and shared our situation and they confirmed which staff and children must isolate. It is anyone who has had close contact with the named member of staff two days prior to the onset of their first symptom.
Close contact is defined as anyone, adult or child, who may have had a face-to-face conversation within one metre of the member of staff who has tested positive. Anyone who has sat at the side of her within one metre and anyone who has sat within two metres of her for a period of 15 minutes or more.
All families know if their child has had contact of the type described above. If you have not received a phone call, this situation does not impact you.
These children and staff are now isolating for 14 days. Isolation means that they cannot leave their family home or have anyone visit the house for 14 days.
The rest of the school is and will continue to function as we have done every day since September.
I do appreciate that this is a worrying time for you as parents. Croyland Primary brings 420 pupils and over 90 staff together; hands, face and space is our mantra to the pupils as well as staff. We continue to ask parents to support us on this on the playground and in everyday life in order to minimise transmission.
The member of staff concerned would like to thank you for your kind wishes to her and her family regarding her recovery. She is feeling unwell and we are keeping in close communication with her.
Thank you for your continued support through this very difficult time. For the remainder of this term, we will temperature test each child as they arrive at school as a further precaution.
Kind regards,
Miss Deakin
Head teacher
---
---
---
---
---
---

Thursday 8th October 2020
Dear Year 1 parents/carers,
On our return to school in September, we followed the government recommendations with regard to children sitting in rows with less face to face contact.
A month in, and with daily evaluation, we are not convinced that this is the best way to teach your child.
In their Year 1 bubble, the Covid restrictions are beyond their understanding and when we watch them socially, their age appropriate instincts become the norm. They are little magnets, being drawn together.
Ms Beavis and Mrs Coleman are also concerned that rows are not conducive to how the youngest children learn best and how they can teach them effectively. We have therefore made the decision to return to a class arrangement of groups of six desks so that learning can be developed and teaching can be focused on the needs and abilities of the table.
Their hygiene and cleaning procedures are not going to change, simply that their desks will be together rather than in rows.
If you are concerned about this in any way, please see your child's class teacher at the end of the day.
Kind regards,
Miss L Deakin
Head teacher
---
---
---
---
---
---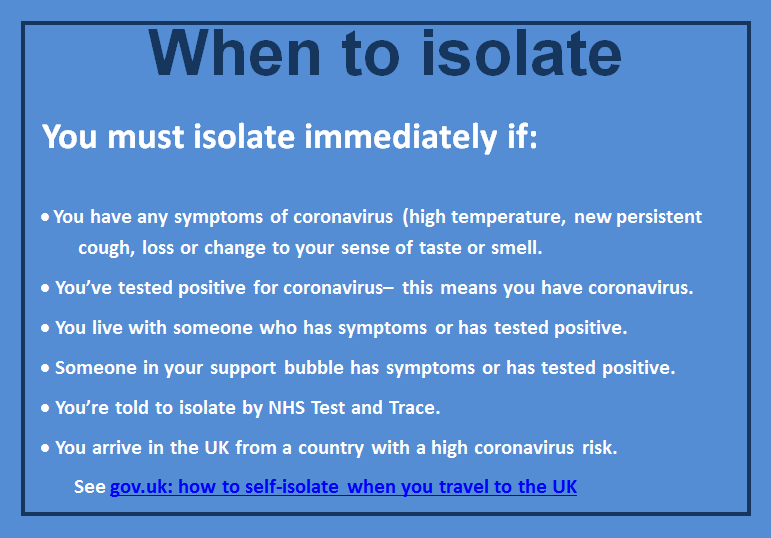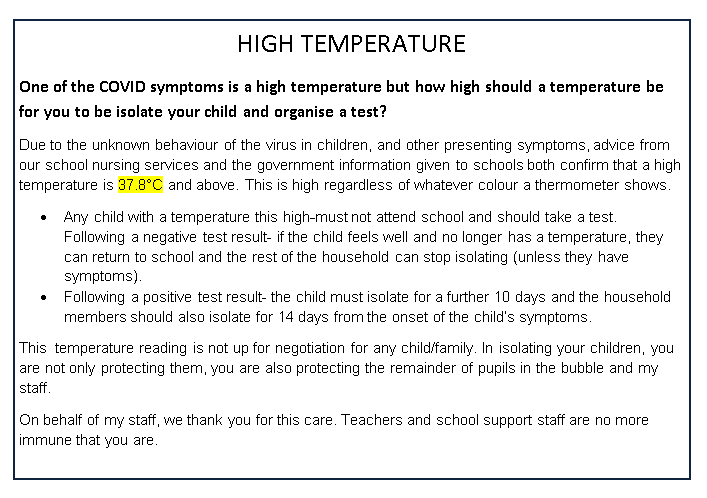 Here is some helpful information that you can refer to for guidance on symptoms and isolating.

Please work with us to keep our school community Covid free and our school open.
With thanks, Lucy Deakin

---
---
---
---
---
---

Friday 18th September 2020
Dear Parents and Carers,
The reality of being in a pandemic is very evident on the inside of school every day; school corridors are quiet, there are various distance measures in place for classroom and support staff and we have children who are isolating and awaiting test results. The wait time for results has increased this week which is frustrating and worrying for us all. Firstly for you if your child is unwell; secondly, knowing the welfare of 29 other families depend on the test result, and finally, for us hoping and praying Covid have not entered the school.
There is so much to read and I'm going to try and simplify for you the information I have as to whether your child can or cannot attend school.
Do not attend:
If you are isolating as a parent because you have symptoms you must request a test. All your children must isolate with you. If your result is positive, your children must isolate for 14 days. If your result is negative, your children can return to school.
If your child has symptoms you must request a test and they must isolate with their siblings until they get a negative test result. Please note, if you cannot get a test on day 5 of having symptoms, this is too late and a 10 day isolation must start. Getting a test is time critical.
If your child has had contact with someone who has tested positive, they must isolate for 14 days to allow the symptoms to show themselves.
If you have had contact with someone who has tested positive, but your child hasn't, they can come to school.
The definition of contact is:
Close face to face contact for any amount of time.
Being within 1-2 metres of someone for more than 15 minutes.
If we have a positive Covid result in school, whether it is a child, their class teacher or class TA, we have to contact Public Health England and implement what they tell us to do. This may mean that the class and/or year group will be sent home for 14 days to isolate. I urge you now, if you work, to make contingency plans for childcare as soon as possible if your employment would be at risk in any way from a 14 day isolation. You may find your child's class being sent home a number of times this year and this would be out of my control.
You, as parents/carers, have this control by how you are following the hands, face and space guidance in your homes and bubbles.
If your child's class is forced into isolation, learning tasks will be provided. These will be linked to the daily learning so education can be continued at home.
If your child's class teacher is forced to isolate because they live in a house with suspected Covid, they will not be allowed into school and will teach remotely into the classroom.
Isolating a class or a year group is such a worry for the leaders of the school; primarily another break in learning but we are genuinely concerned for those of you who are trying to retain your employment while the economy is so vulnerable.
Whatever your own opinions are on Covid, I need you to support my school team and the school community in keeping our school functioning as we need it to. I need you to demonstrate that you are committed to this by following the government guidance. The new government slogan is HANDS, FACE, and SPACE:
Our focus on the playground is space and face.
If you are waiting remain two metres apart. Even in a group bubble the 2m rule is mandatory. Avoid sitting on benches/ school equipment.
As you walk and talk, keep your space. Virus droplets spread through general talk.
Wear a mask. Contain virus droplets.
To reduce the number of possible contacts on the site, only one person is required to pick up a child - this is a parent or older sibling NOT both. The number of additional people is overwhelming for many parents as it is unnecessary contact.
At the end of the day, keep your children with you.
Do not let younger siblings use outdoor equipment.
If you find it impossible to comply with the government measures above – points 1 – 6, or do not wish to- arrange to meet your child on the external roads out of school.
There are parents who are so frightened of such an obvious disregard to government guidelines in the school playground that they are keeping their children at home. This is not right or fair. You do not know their stories but your child might be sitting next to their child in class and they have every right to express to us their worries and concerns.
Having to close a year group or the school to prevent further transmission of Covid, after what your children have already been through, would be devastating for all who believe in the benefits of going to school.
In the playground – space/face; keep a 2m distance and (where possible) wear a face mask.
With thanks of your continued support.
Miss Deakin
Headteacher
---
---
---
---
---
---

Wednesday 9th September 2020
Dear Parents/Carers
"We need to act now to stop the virus spreading. So we are simplifying and strengthening the rules on social contact - making them easier to understand and for the police to enforce.
"It is absolutely critical that people now abide by these rules and remember the basics - washing your hands, covering your face, keeping space from others, and getting a test if you have symptoms." Boris Johnson
In light of our Prime Ministers' announcement last night and, as we now enter our second week of return to school; I just want to make clear our expectations regarding the drop off and collection of your children with us
I must say, the mornings are superb; welcoming your children into school is a stress- free and highly pleasurable part of my day. The pick up at the end of the day, where we all seem to have a little more time, remains a worry to me.
Please help us keep Croyland Covid Free by following these safety measures:
Keep your distance from other parents, even if they are close friends.
Wear a face covering if you feel in any way vulnerable.
Keep to the left when walking on paths around school.
Keep single file when walking on paths.
Only send one parent/older sibling to collect a younger child.
Consider where you leave your buggy, as these block entrances and pathways and make the above difficult.
Particularly in the morning, please leave the site after your drop off. If you wish to catch up with friends, use Henshaw Road, Harvey Road and Croyland Road; away from the gated entrances.
If you have an older child – in years 4, 5 or 6 please arrange to meet them in the playground and remind them if you are not there, to return to class. We have high volume areas and we are trying to do our best to address this, without huge changes to our plans.
Please do not arrange to meet older children who are at secondary school on our site. Please meet them on the surrounding roads if they are not able to walk home alone. The school playground is not a meeting place. We have noticed older children returning with friends who were not Croyland pupils. This is not appropriate at all in our current climate.
Please supervise your children at all times. They should not be playing on school equipment while waiting to come in or go home from school.
Please do everything you can to support us at this time to keep our school and your community as safe and well as we can. We all have our parts to play.
With thanks of your continued support,
Miss Deakin
Headteacher
---
---
---
---
---
---
First day back to school

Thursday 3rd September 2020
Dear All
I am writing to thank you for your supportive response to bringing your child into school this morning. On a personal note, your smiles and kind words were very welcomed and warmly received.
I am delighted as we have had a huge return; 96% of the school community! As I peer through doors and windows, we have happy children.
As ever, the team here continuously evaluate the provision we offer and the arrangements we have made. As I have said to staff, a plan on paper is one thing, 420 children arriving with parents on a wet morning, could highlight areas we may have missed.
The school external gates don't open until 8.30 am. I believe there were large groups of parents congregating at Harvey Road and Henshaw Road. If I open the gates earlier, I am simply bringing the problem onto the playground which is not practical. Please think about this when you decide what time you need to leave for school in the morning.
When walking on a path, especially round to the year 1, 4 and 5 entry points, please walk in single file and walk on the left side of the path. This will create an in and out flow and prevent parents and children having to walk on the wet grass.
There were bottlenecks at certain gates that break up the pathway from the year 3 corridor to EYFS. I hope, following today, you will feel comfortable allowing your children who are in Year 3, 4, 5 to walk into school alone. I also ask that you arrange a meeting point with them on the playground for the end of day.
I have been asked by a number of parents to send a request encouraging the wearing of face masks onto the school site. I can't make this compulsory, however, the lack of face masks worn have made some parents feel particularly vulnerable, and as someone who firmly believes in inclusion, we need to consider everyone's needs at this time.
A number of children arrived without water bottles this morning. Your child needs a water bottle at their desk and it must be named. They will be sent home every night for cleaning.
Cycle helmets can be brought into school.
School staff have all worked so hard through the summer to ensure that this day and the weeks that follow give you personal reassurance and the confidence to send your child to school every day.
Government guidance states that adults from different households should be socially distancing (1m+) at all times, as transmission rates are higher in adults than children. Our school staff are following these guidelines in school
I need your help with all of the above, in order to reassure fellow parents and carers that as a community, we are all fully committed to keeping Croyland open and Covid free.
With thanks for your continued support.
Miss Deakin
Headteacher
---
---
---
---
---
---
Return to school for all on 3rd September 2020

Friday 28th August 2020
Dear Parents /Carers
I write on behalf of all my staff when I say, we are all looking forward to next Thursday and the return of all pupils to Croyland. The doors will be open from 8.40 am. In order to maintain the "school bubble", we will return to the system that we used in the week before lockdown, with children being dropped off at their class/year group entrance and parents, for the time being, not coming into the school building.
On Wednesday afternoon, your child's new class teacher will send out a text message with the new class email address. This is purely for important information that cannot be shared quickly as you say goodbye to your child. If something is urgent and private that needs to be shared, please call the school office and a message can be taken by a member of the Senior Leadership Team.
I would like to add at this point, teachers get many emails every day. Their priority in the morning is to ensure that everything is ready for a day of teaching. While their emails are on from the moment they step foot into school, it will not be possible for them to engage in lengthy email replies during the school day. Their priority in the morning is to ensure that everything is ready for a day of teaching. They will be in a better position to respond in detail at the end of the day.
Email communication between parents and teachers have allowed us to keep in touch with children and their activities in a very positive sense through the lockdown, and ensure that we have been able to reach out to many families in a very personable way. I must stress and respectfully ask you to email teachers directly only if this information cannot be shared at the door.
I'm sure, as I am, you are following the news daily for the government responses to Scotland's return to school and advice from the many scientists working on understanding COVID-19. The scientists I listened to this morning, regarding the return of schools and whether face mask wearing was appropriate on not, made it very clear that the risk of children catching COVID-19 in schools is reducing as protective measures against transmission become the norm. There is much debate about face masks.
Whatever I read about making schools safe for children, the three measures below are continually reiterated:
Ensure regular hand washing
Maintain social distancing
Ensure children are in protective bubbles
These bubbles allow us to contain and manage any possible outbreak and maintain the school opening.
I want to assure you that our planning for reopening is underpinned by these three measures. Our children will not be moving around the school. It is only the staff who are allowed to move between year group bubbles and for those who do this as part of their role, they have been instructed to ensure that their hygiene is robust and that, where possible, they maintain a small distance and are very aware of how close they are to our pupils when supporting them.
In preparation for Thursday, I have written a simple list of what you need to know. These are in no particular order.
We have been asked to set up a COVID-19 symptom room. This is separate from the medical room. Any child or adult showing symptoms will be isolated and you will be called. Please ensure that if you have changed your mobile number over the holidays that you let the office know. You are then responsible for taking your child to be tested and informing us of the outcome.
Each bubble class will have a first aid kit to administer basic first aid following any falls during play. First aiders will be called to classrooms rather than children visiting the medical room.
Desks have been arranged in rows so that your child has one or two friends on either side of them.
Windows and doors will be left open to aid ventilation. Teachers will plan for many outdoor activities so please check the weather forecast and send your child to school with appropriate clothing (sun hats/ jackets etc).
Please ensure that your child has a clearly labelled water bottle. This will sit on their desk and must be taken home daily.
Please ensure that your child has a healthy snack/ fruit (no crisps) for morning break.
You must book your child's lunch on ParentPay (from Wednesday 2nd) as you would always do. They will be provided with a hot lunch but the choice will be less.
The school office is only open to one person at a time due to its size. If you need office support, you must wait outside until the person before you leaves or call the school and we can answer your questions over the phone.
The school is closed to all school visitors except the police (or other emergency services), the school nurse and social workers.
School uniform returns with dark coloured, appropriate footwear. Please ensure that your child has a plain outdoor PE kit and appropriate footwear. Please label everything!! The government guidance has removed the need to provide a clean uniform daily.
Each child needs a book bag to carry their reading journal to and from home.
Your child doesn't need any stationery; they will each have a personal pack on their desk.
Breakfast and after school club will open on Thursday 3rd of September. Please book your child in via Mrs Kirkwood if you need this provision.
There will be no Red Carpet assemblies for parents in term 1. We will hold these assemblies via zoom within school. If your child is chosen, they will receive an appropriate reward.
Before your child leaves home in the morning, please check for any of the following symptoms:
A high temperature
A new, continuous cough
A loss of, or change to the sense of smell or taste
If any of these symptoms are evident, do not send your child to school. Report your child's absence on 01933 224169 and report the symptom/s your child is experiencing. You must follow the government advice and arrange for a test which can be done at home or by visiting a testing centre. Please make sure you let us know of the outcome of the test results. Details of testing can be found by visiting https://www.nhs.uk/conditions/coronavirus-covid-19/testing-and-tracing/get-a-test-to-check-if-you-have-coronavirus/
We are a large school and our return to school is such an important event, I'm sure than many of you will want to bring your child into the playground on Thursday and drop them off at their class entry point. I want this to happen, but as parents and carers, I need you to be alert and responsive to the needs and welfare of those you meet on our playground.
The Government message is clear, social distance from others if those around you are not part of a bubble you have created. This is my expectation for the school playground. Be aware of others, maintain a healthy distance, you do not know their circumstances. Keep your children close by and be patient as we welcome your children into school. There is concern that people believe once they are wearing a face mask, social distancing is no longer important, this is providing a false sense of security and couldn't be further from the truth. Please ensure that you implement social distances whether the parent in front of you has a face mask or not.
I am worried about a second wave, local lockdowns in the community and outbreaks in school with staff and pupils being forced to isolate for 14 days.
Please also don't be offended if a member of staff moves back or steps aside from you when you are talking to them. Their welfare is paramount for our school to remain open and they have families too.
A number of parents have asked if they can send their child in with their own hand gel because their skin has grown accustomed to a certain type. This is of course fine; please label their bottle.
I must also ask that if you are entering school by the Harvey Road Gate, please be respectful of our neighbours. They are of an older generation, who are vulnerable to COVID-19. By school being open, their isolation is lessened. There is no place in our school community for parking over drives and rudeness to our neighbours. They are part of our school community.
The school office is open for any questions you have about the return to school next week. Please call 01933 224169, if you are asked to leave a message please do so and one of my team will get back to you as soon as they are able.
Teacher

Class

Drop off/ Pick up

Drop off Time: am

Pick Up Time: pm

Notes

Ms Beavis

1SB

Classroom door

8.40 - 8.55

3.20

Mrs Coleman

1SC

Classroom door

8.40 - 8.55

3.20

Mr Gayton

2SG

Entrance past the hall doors

8.40 - 8.55

3.20

Signage will direct you

Miss Mitchell

2SM

Entrance past the hall doors

8.40 - 8.55

3.20

Miss Carr

3CC

End of Year 3 Corridor

8.40 - 8.55

3.30

Miss Garley

3EG

End of Year 3 Corridor

8.40 - 8.55

3.30

Miss Wright

4LW

Library Hall door

8.40 - 8.55

3.30

Mrs Wright

4SW

Library Hall door

8.40 - 8.55

3.30

Mrs O'Sullivan

5SOS

End of Year 5 Corridor

8.40 - 8.55

3.30

Mr Shirtcliffe

5NS

End of Year 5 Corridor

8.40 - 8.55

3.30

Mr Carroll

6LC

Year 6 Door

8.40 - 8.55

3.30

Mrs Smithies

6ZS

Year 6 Door

8.40 - 8.55

3.30
More information on COVID-19 can be found by visiting www.gov.uk/coronavirus.
I appreciate there is a lot of information here. I hope you have found the audio version supportive.
I look forward to seeing you in the playground as we return to this "new normal".
Yours faithfully,
Miss Deakin
Headteacher