Coronavirus Updates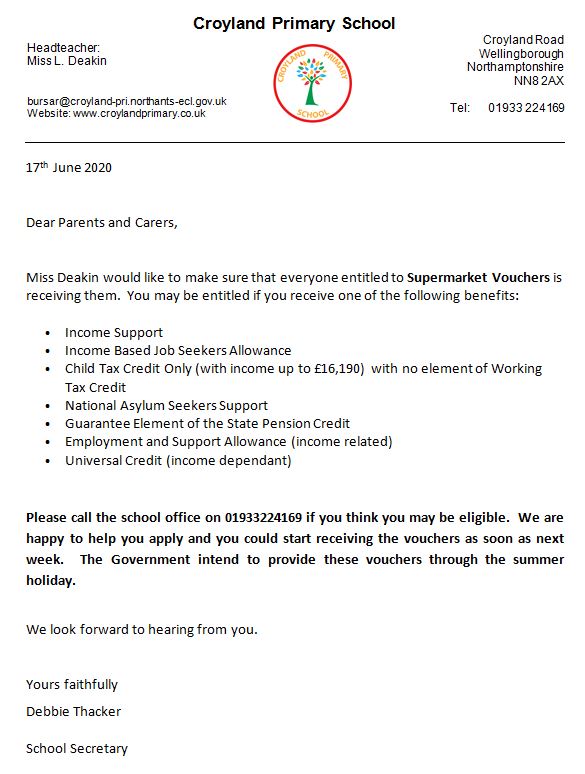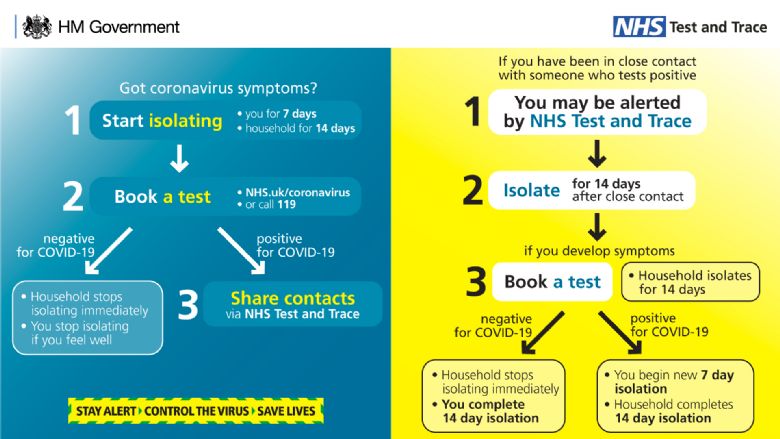 28th May 2020
Dear Parents
Thank you for confirming your child's return to school on Monday 1st June 2020.
This letter is to provide you with some further detail that is the same regardless whether your child is in Yr. R, Yr. 1 and Yr. 6.
You will receive a text message today which will tell you the name of your child's class teacher and their arrival and pick up time and place.
I must insist that you do not bring your child to school earlier than the time stated on the text message. Our times have been set in order to best manage the flow of parents onto the school site. I must also insist that, once you arrive onto the school site, you maintain social distances with my staff, other parents and children you see. If you have two children to drop off, drop your first at their allotted time, then return to the main playground to wait. While in the playground, you must keep your child close to you. You may be comfortable giving your child freedom, but other parents will not be.
As before the lock down, please leave your children at the door that you are texted. You will not be welcomed into the school building and this arrangement will continue for the foreseeable future.
Your child's class will work as a hub; a Teacher and Teaching Assistant will stay with your child all day so no new adults will enter into their working zones. We have to do everything to contain groups, and obviously the movement of germs/viruses.
There will be play and outside learning and each Hub has designated out door space.
As parents, I need you to only send you child into school if they are physically well. I insist that you check their temperature before they arrive at school. Staff will repeat this before your child enters school. If your child has a raised temperature, they will not be allowed to enter the school building and you will be expected to take them home.
We need to try and keep a healthy environment for all children and staff within the class hub.
If your child feels unwell in any way while at school, we will call you and ask for them to be picked up.
The symptoms of Covid 19 are vast and we cannot take the risk of any virus entering and circulating through the school or, into your homes, due to the knowledge we have of children as carriers.
I must make it clear to you all, if we were to have a suspected case within a class hub, the child/member of staff must be Covid 19 tested. If the result is positive, the remainder of the pupils in the hub class and the teaching staff involved would not be allowed to return to school for 14 days.
In sending your child to school, you are also reassuring the children and staff in the class hub that you care for their welfare as much as your own child's. If you haven't undertaken stringent social distances through this period of lock down and maintained isolation from family, friends and the general public, despite your wish for your child to return to education, I cannot insist enough that you reconsider your children's attendance at school. The health of those who have isolated remains precious to their families. I have to put my trust in you to keep our families' virus free.
You will receive a letter on Monday from your child's year group leader, explaining what the new normal day looks like, and what our curriculum offer is. As we move through next week, we will risk assess our planned systems daily. We may have to make changes to these plans, but I will keep you informed at every step.
In preparation for Monday, I have written a simple list of what you need to know. These are in no particular order.
We have been asked to set up a COVID 19 symptoms room. This is separate from the medical room.
Each Hub class will have a first aid kit to administer basic first aid following any falls during play.
Please ensure that your child has a clearly labelled water bottle. This will sit on their desk and must be taken home daily.
Pleas ensure that your child has a snack for morning break.
You must book your child's lunch on Parent Pay as you would always do. They will be provided with a hot lunch but the choice will be less.
If your child prefers a packed lunch, please bring it in a clearly labelled plastic/paper bags that can be thrown away.
The school office is only open to one person at a time, due to its size. If you need office support, you must wait outside until the person before you leaves or call the school and we can answer your questions over the phone.
The school is closed to all school visitors except the police (or other emergency services), the school nurse and social workers.
I am not insisting that children wear school uniform. Easy wash shorts and t–shirts are fine and can double up as a PE kit. This enables you to provide clean outfits daily.
Please send your child into school with nothing other than their water bottle/snack. Reading books/home learning books will not be going home.
School lockers will be out of use.
A number of parents have asked if they can send their child in with their own hand gel because their skin has grown accustomed to a certain time. This is of course fine; please label their bottle.
I must also ask that if you are entering school by the Harvey Road Gate, please be respectful of our neighbours. They are of an older generation, who are vulnerable to Covid 19. By school being open, their isolation is lessened.
The posters below will be displayed in classrooms; simply for your child to visualise what two meters actually looks likes.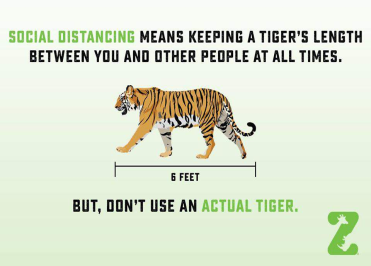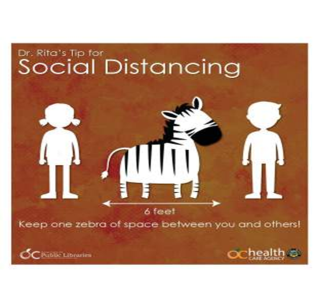 As a school community, we give hugs, safe touches and naturally get close to children. We know how we are expected to be and I just ask that, before Monday, you talk with your child about why social distancing must happen.
As soon as we are given notification that these restrictions can be lifted, we will of courses make the changes allowed.
Please contact us, either via the school office or via the school mobile No. 07920 199131, if you have any further questions or wish to speak to a member of the School Leadership Team. Alternatively, email dthacker@croylandprimary.org.uk .
I'd like to thank you all in advance for your support in our reopening.
Miss Deakin

18th May 2020
Dear Parents of Pupils in Yr R, Yr 1 and Yr 6 (approx. 200 children)
Following the Prime Minister's announcement on Sunday 10th May 2020, Croyland staff are working hard to plan our reopening to children on 1st June 2020.
We are using all the government guidance available in making our plans.
In implementing the guidance we have been given, I must make it clear to you, as you make your decisions for your child's return that they will not be returning to the day to day routines, curriculum experiences and the social opportunities that they know so well. The strategies which we must now use do not fit well with the child-centred ethos we strive to maintain at CPS.
Based upon the guidance we have been given
Classes will be split in half.
Each class will be supported by two adults.
Your child may or may not be taught by their class teacher.
Your child may or may not be taught by a teacher.
The focus for the day will be classroom based with minimal movement around the school. We must prevent and reduce contact.
Each child will be sat at a desk, with the resources they need. Movement around the classroom will be minimal.
Learning tasks will be independent tasks, not pair or group work.
Lunch will be eaten in the classroom
There will be no social gatherings e.g. Assembly, play times, lunch times.
Play and Lunch will be within classroom groups only.
The day will be a shortened day for children to support staggered entry and exit for pupils.
There will be no breakfast and after school club.
There will be no 'Wake up and Wiggle' or enrichment clubs.
For those of you who choose to send your child to school on the 1st June, they will be looked after, cared for and taught, largely revision of what they covered earlier in the year. For those of you who do not wish to, online learning will continue to be provided and the learning will marry with what is happening in the classroom.
To aid me in planning further, I am asking that you contact school to confirm your decision. Only you as a parent can make this decision.
You can contact the school in three ways:
Call School/leave a message (Please include your child's name and class)
School Mobile: 07920199131 (call or text – again, with your child's full name and class)
Email School: dthacker@croylandprimary.org.uk (Please include child's name and class in the Subject)
Via class teacher email
If you decide to return your child to school, I cannot promise that your child will not become ill with Covid 19, or any other virus or illness. School staff will undertake social distancing while maintaining their duty of care to all children. The reason why this has to be will be explained, I'm in no doubt, many times over. My grave concern is that this understanding and acceptance of our new norm is actually too great for a small child and, in returning to school with such expectations, they will develop an unhappy feeling towards school.
I trust your instinct on this matter. You know your child best and what they need from us, their resilience to the current situation and whether they are emotionally strong enough to return to the setting I have described above.
On reading back through this letter, I don't think I have ever had to write a letter with content so contrary to what I believe in. Our doors will be open, but the final decision is yours.
The senior leaders are happy to call you, but please send a text, phone or send an email as above if you would like to talk to one of us about your child's return.
Miss Deakin
Monday 18th May 2020
I have been asked to circulate this letter on behalf of Cathi Hadley, Director of Children's Services in response to the request for schools to open to additional pupils from 1st June.
Further information from us will follow shortly.
Miss Deakin.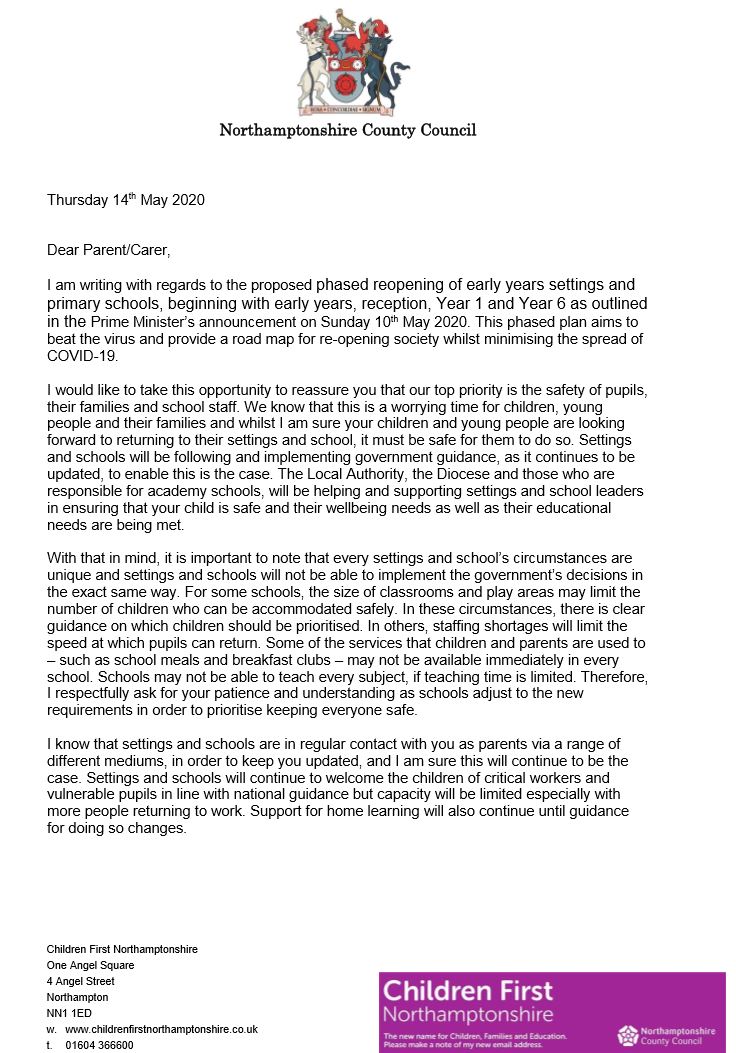 Thursday 14th May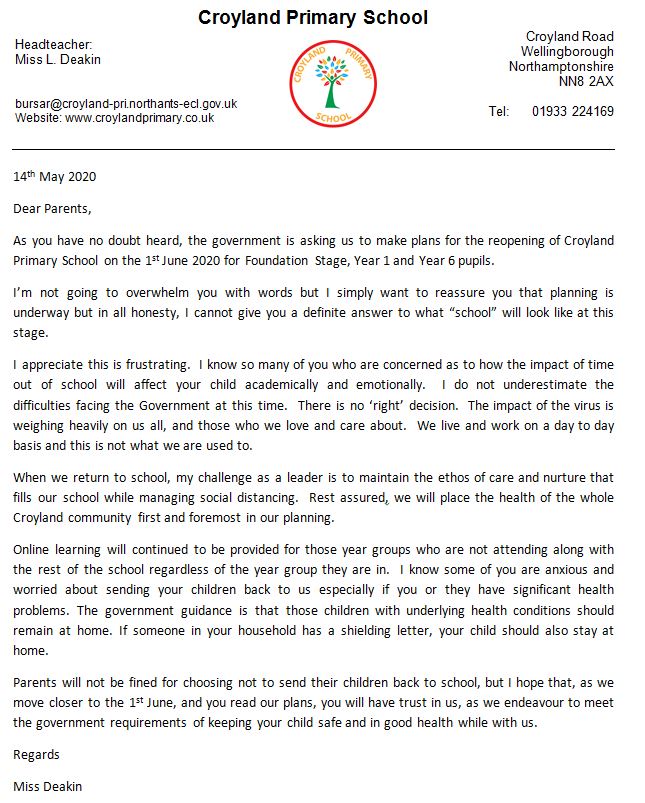 Tuesday 5th May
In our school contact with you, many of you have said that your children are struggling with sleeping. This is not surprising at the moment. Their physical activity is limited and children worry like we do. Their sleep challenges then impact upon you and your sleep. Sleep is our recovery time and we all need it.
I contacted our Educational Psychologist and she has sent through theses links. I hope they are useful. Please see attachments below.
Covid forFamilies
Covid Infograph
Miss Deakin.
27th April 2020
Dear Parents, I am writing to reassure you, if I can. The most important hope for Mrs Collins and me is that you and your children remain well and that your household remains peaceful.
From the communication we are having with you, I sense some of you are feeling a little stressed about what school is expecting of you in terms of teaching your child on a daily basis. This is what I don't want. This time is hard enough for us all and your wellbeing is fundamental to your family.
When I think about our curriculum offer, what children should learn at school, I think about the knowledge and skills that our pupils need to become literate and numerate.
This is essential learning for life, however, not the only learning a child needs if they are growing up to hold down employment, be the kindest and caring of mothers, father, family members and friends, and to be active citizens in the community in which they live and work. A retired Headteacher once said to me when I was doing some work on the curriculum, to keep this statement as my mantra for every child of all ages: How, by teaching you this, am I helping you to access, to make sense of, and understand the world you live in now and will grow in to. The knowledge, skills and understanding that your children needs are vast. This period of school closure is your opportunity to teach the skills and provide the knowledge and understanding that your child needs, to grow well into young adults.
This is your opportunity for teaching what is important for you and your family. You are the best life skill teacher your child could have. Enjoy this opportunity. Write a list of what you could do at their age and teach them. There is so much more important learning to be done, that will support your children through life, than what is on our web pages.
When we are all tired at the end of the day, these life skills get put aside; it is easy to take control and rather than teach a child to do something that is so important to their general development, we do it ourselves for our ease but then we get cross with ourselves because if they could do it, and do it well, our lives would be little easier. I know your children will rise to this responsibility and independence. I hope this reassures you that you are all teaching your children more than you can possibly imagine just by being with them as you are. Do not allow the expectations of the web pages to overwhelm and worry you. This is not their purpose. Do what you can manage and feel comfortable with but if it is not going well, STOP. You have our permission; daily reading, spelling and rock stars is enough and your children can do this without too much support. Please email your child's class teacher and let us know what new "life" learning you have undertaken with your child.

Please try and enjoy this time with your children. It is important for their wellbeing and yours. We are teachers, and once this is over, we will work as hard as we can to close the learning holes that have been created by this period of school closure.
Miss Deakin and Mrs Collins.
Monday 20th April: Information from Northamptonshire Safeguarding Board.
Please find information attached at bottom of page, with parents guide.
Government update: 20th April 2020
The government has released some guidance to support parents as you continue to home school your children in the Summer term. It is a helpful and reassuring read so I would encourage you all to take a good look.
https://www.gov.uk/guidance/help-primary-school-children-continue-their-education-during-coronavirus-covid-19?utm_source=b0838257-848b-4d77-b72f-37767d087fd1&utm_medium=email&utm_campaign=govuk-notifications&utm_content=immediate
20th March 2020
Dear Parents,
We finally have the information you have been waiting for. I need you to read carefully my response below before you rely on our school for the childcare the government is promising.
Croyland is already operating on a significantly reduced staff number and this will reduce further on Monday following the government instructions that were given earlier in the week.
Therefore I must reiterate, as is written in the government guidance, if your child/children can stay safely at home, they should, to limit the chance of the virus spreading.
Therefore I urge you, as a parent, to try to make longer term childcare plans and that you try and find childcare that will remain available to you, for this indefinite period of time. I cannot confidently assure you or promise that I will have staff beyond next Friday to ensure childcare.
The government have made it clear in their documentation that the fewer children making the journey to school, and the fewer children in educational settings, the lower the risk that the virus can spread and infect vulnerable individuals in wider society. We want to do all we can to stop this horrid virus spreading.
For those of you that require childcare, because you fall into the keyworker category, and it is absolutely needed, I need you to contact school on 01933 234028 as a matter of urgency, and ask to speak to myself, Mrs Collins or Mrs Jeffs or email through: bursar@croyland-pri.northants-ecl.gov.uk .
In order to work effectively, we are asking that you make clear your job role and the days and the times of childcare that you will require for the coming week in the first instance.
We have already been informed that some schools are asking for proof of employment to ensure that parents are acting truthfully in their attempt to secure childcare at this time. I find such deceitful behaviour quite unbelievable as we are in a world crisis. I trust you all to support us and this school community in doing your best to support those most in need of childcare.
I have been so warmed by the lovely messages school has received from you all, as teachers continue to prioritise their working role over their family lives. This community is strong and caring and I see it every day.
As I end this letter, I reiterate for the last time, if you can manage without us through friends and relatives, do so. My worry is that next Friday afternoon I have to request that you make other plans, because I can't staff childcare. Teachers and school staff are as prone to this virus as you all are.
If I have had no communication with regard to your need for keyworker childcare by 2pm today; I trust that you do not require it.
Childcare will not be available on Monday 23rd March. Monday will be our organisation day and childcare will be provided from Tuesday 24th March. Once I know who this is for, we will contact you personally to make final arrangements.
If your child is already self-isolating because they or a member of your family is showing symptoms, they must remain in isolation whether you are a keyworker or not.
Finally, if your child falls into the vulnerable groups published earlier this week which includes asthma, diabetes and learning disabilities, the medical advice instructs that these children must remain at home and undertake stringent social distancing.
Miss Deakin
See the list below of key workers. If you qualify, and need childcare please complete the attached form. Thank you for your patience and understanding at this time.
Health and social care
This includes but is not limited to doctors, nurses, midwives, paramedics, social workers, care workers, and other frontline health and social care staff including volunteers; the support and specialist staff required to maintain the UK's health and social care sector; those working as part of the health and social care supply chain, including producers and distributers of medicines and medical and personal protective equipment.
Education and childcare
This includes nursery and teaching staff, social workers and those specialist education professionals who must remain active during the COVID-19 response to deliver this approach.
Key public services
This includes those essential to the running of the justice system, religious staff, charities and workers delivering key frontline services, those responsible for the management of the deceased, and journalists and broadcasters who are providing public service broadcasting.
Local and national government
This only includes those administrative occupations essential to the effective delivery of the COVID-19 response or delivering essential public services such as the payment of benefits, including in government agencies and arms length bodies.
Food and other necessary goods
This includes those involved in food production, processing, distribution, sale and delivery as well as those essential to the provision of other key goods (for example hygienic and veterinary medicines).
Public safety and national security
This includes police and support staff, Ministry of Defence civilians, contractor and armed forces personnel (those critical to the delivery of key defence and national security outputs and essential to the response to the COVID-19 pandemic), fire and rescue service employees (including support staff), National Crime Agency staff, those maintaining border security, prison and probation staff and other national security roles, including those overseas.
Transport
This includes those who will keep the air, water, road and rail passenger and freight transport modes operating during the COVID-19 response, including those working on transport systems through which supply chains pass.
Utilities, communication and financial services
This includes staff needed for essential financial services provision (including but not limited to workers in banks, building societies and financial market infrastructure), the oil, gas, electricity and water sectors (including sewerage), information technology and data infrastructure sector and primary industry supplies to continue during the COVID-19 response, as well as key staff working in the civil nuclear, chemicals, telecommunications (including but not limited to network operations, field engineering, call centre staff, IT and data infrastructure, 999 and 111 critical services), postal services and delivery, payments providers and waste disposal sectors
19th March 2020
Dear Parents,
This is a very hard update to write. Yes of course we are adhering to government policy to close the school but it doesn't feel right in any way. We will all miss seeing your children every day. That is our daily norm and a happy daily norm! The conversation in the staffroom and between teachers, despite being practical, is disbelief and sadness at possibly saying goodbye to your children for the year. It feels very odd in school.
I hoped that under my leadership of Croyland Primary School, which has nearly been seven years, for the majority, if not all of your children, coming to school would feel homely and like a very big family gathering. We build up to holidays and when we get there, we rest and come back full of energy for the next term. All families need a holiday from one another but this is a break that none of us are ready for and at the moment, we have no return journey. It is not a nice feeling.
Many of you are emailing and asking for work packs. This plan would not meet the needs for our children over the length of time predicted for closure. Our plan has always been to make the best use of school technology. Each Year group now has a home learning page on our website. Each class now has an email address. Children's learning tasks, if not already, certainly by 1.30pm tomorrow, are clearly laid out, day by day on their class page. The class email address is there for you to communicate with your class teacher. Each child will come home with a work book. Your class teacher will add a daily comment to the web page. Please share this with your child. I hope, for children who are self-isolating, this will remind them that they are part of a very special group of young people.
At the moment, we are working with our catering company in order to supply a meal for children entitled to free school meals. The government hasn't released their key worker list so the extent of child care that is required at Croyland Primary School is yet, unknown.
Pupils with educational health care plans or have a social care plan are entitled to school child care; I have some thoughts, but again this can only take place if I have a staff body to facilitate it and at the moment, more individuals are being forced into self-isolation and my staff body is running low.
It is strange time – and felt enormously by all the staff here.
Miss Deakin
Information Shared as of 10.03am Wednesday 18th March 2020
Coronavirus Advice: STAGE 2 –Delay
I have met with the senior members of staff again this morning and we have made the decision to cancel swimming lessons for the rest of the term. We will revaluate again after the Easter holidays.
It has been necessary today to combine the year 2 classes with one teacher and two teaching assistants due to student numbers and staffing shortages.
Miss Deakin
Information Shared as of 10.50am Tuesday 17th March 2020
Coronavirus Advice: STAGE 2 –Delay
I have met with the senior members of staff this morning and we have made decisions regarding non-essential gatherings of children.
All assemblies are now cancelled.
As of Wednesday 18th March, there will be no after school clubs.
The Year R trip to Irchester Country Park will be cancelled.
Miss Deakin
Working at Home whilst in Whole Household Isolation
Whilst the school remains open, we will not be sending home specific learning tasks for children who are in whole household isolation. We cannot assume how well, or not, families are to complete this. However, whilst at home, we would encourage all children to complete the following activities daily:
Reading with an adult
TT Rockstars
Spelling Shed
Other activities to keep you busy:
Writing (daily diary, a story, a poem, etc)
Arts and crafts
Research based on your current topics in school
Garden play for fresh air
Cooking/baking
Making dens
Jigsaws and board games, etc.
If the government do direct schools to close, we will send out further information about expectations and support for completing school work at home.
Information Shared as of 11am Monday 16th March 2020
Coronavirus Advice: STAGE 3 – Mitigate/ Delay
Information from the Government for those Self Isolating:
Main messages
if you have symptoms of coronavirus infection (COVID-19), however mild, do not leave your home for 7 days from when your symptoms started.
this action will help protect others in your community while you are infectious
plan ahead and ask others for help to ensure that you can successfully stay at home
ask your employer, friends and family to help you get the things you need to stay at home
stay at least 2 metres (about 3 steps) away from other people in your home if possible
sleep alone, if possible
wash your hands regularly for 20 seconds, each time using soap and water, or use hand sanitiser
stay away from vulnerable individuals, such as the elderly and those with underlying health conditions, as much as possible
you do not need to call NHS 111 to go into self-isolation. If your symptoms worsen during home isolation or are no better after 7 days, contact NHS 111 online. If you have no internet access, call NHS 111. For a medical emergency dial 999
For further information: https://www.gov.uk/government/publications/covid-19-stay-at-home-guidance/stay-at-home-guidance-for-people-with-confirmed-or-possible-coronavirus-covid-19-infection#at-home-try-as-best-you-can-to-separate-yourself-from-the-people-you-live-with
Information Shared as of 1.07pm Friday 13th March 2020
Coronavirus Advice: STAGE 3 – Mitigate/ Delay
We have taken advice this morning from the 111 helpline regarding the brothers and sisters of children, who are absent from school, because they have a high temperature or a new or continuous cough.
If you are concerned that your child has a high temperature and other symptoms that fall within the recommendation for isolation, please call the 111 helpline and request advice. They will give you the advice you need to act upon.
If your child becomes unwell at school, as is normal, we will take their temperature. If their temperature is high, we will call you to take them home. When you arrive at school, we will request that you take the temperature of any siblings so to make an informed decision as to whether you take them home too.
Should your child become unwell during the evening/night, please check their temperature and that of their siblings before sending them into school.
If you have changed your mobile phone number, please ensure that we have your new number or that of any listed contacts.
Thank you for your support in this matter.
Miss Deakin
Please find attached below the best information i have found "reassuring" young children about Coronavirus. I hope you find it useful information too.
Miss Deakin.