A smiling headteacher!
Friday 7th June 2019
I am so proud of you all when I hear about how you show our Croyland Values when you are out of school. Elizabeth has demonstrated her global thinking, Dillion, so many of our values in his Titanic Lego project and finally Ellie. It was such a wet Weandel walk and Ellie showed true resilience. I'm afraid I went home to dry off!!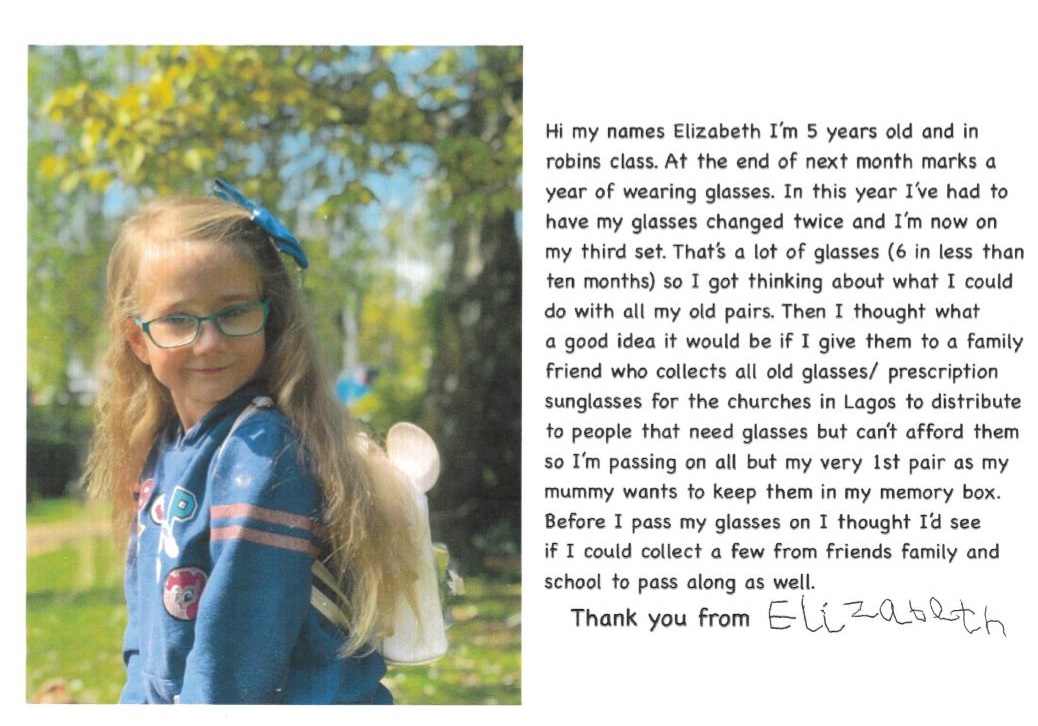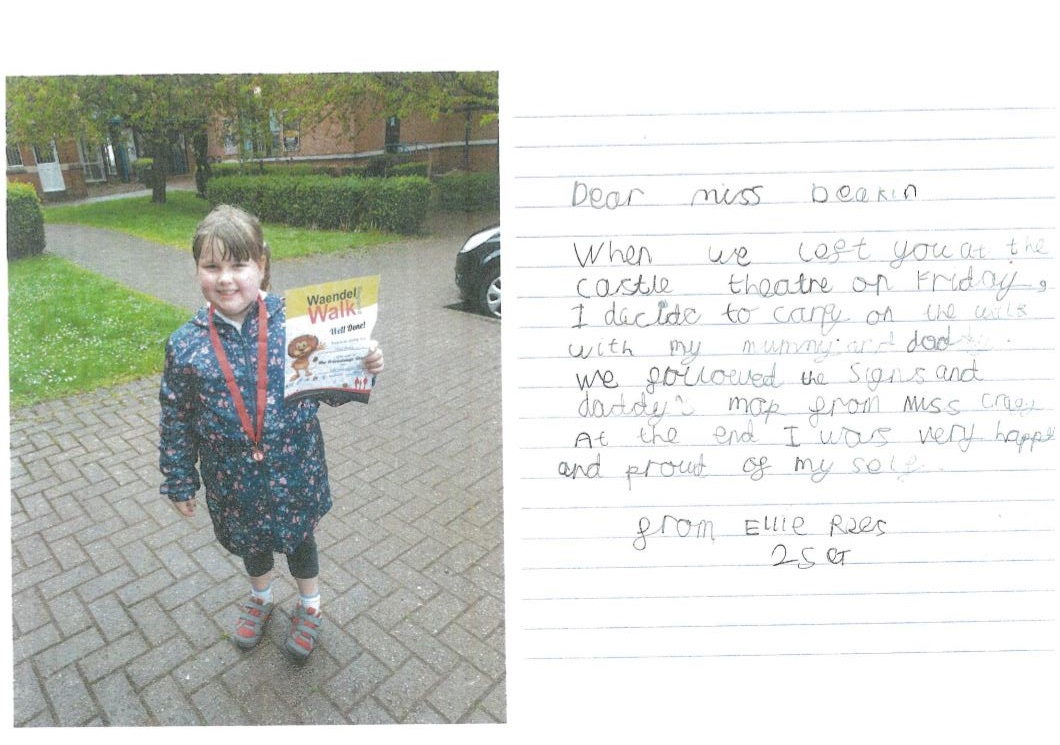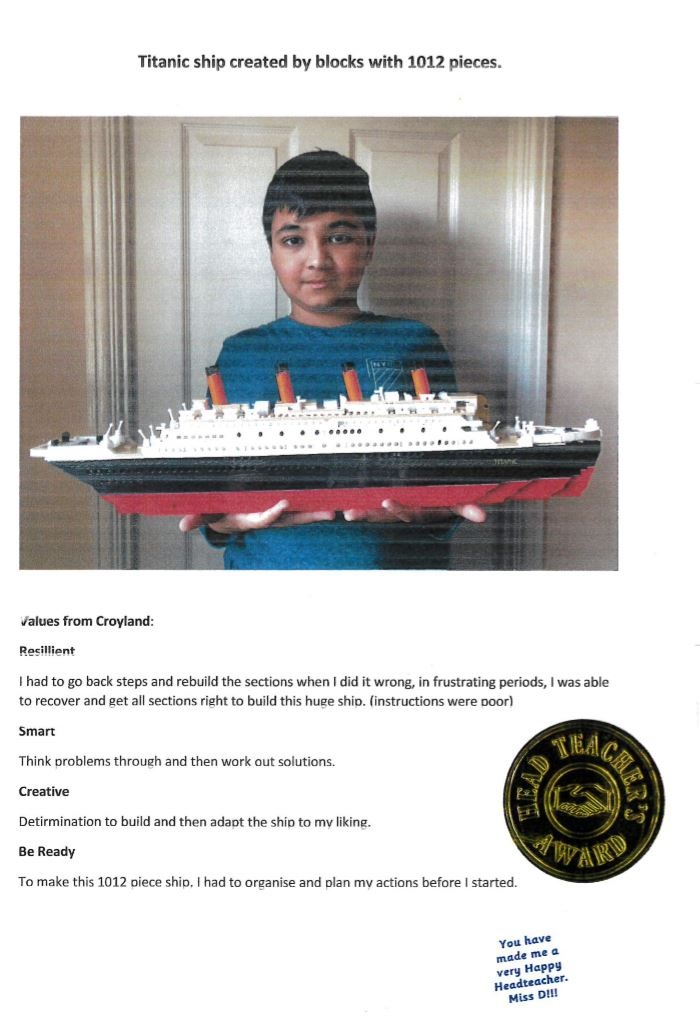 Friday 10th May 2019
This week I am smiling because of your superb reponses to Elmer's 30th Birthday projects. Miss Johnson is also 30 this year! Elmer is the same age as her.
Miss Lewis loves teaching you Esme – your work is always a delight to read. Nikas, your work not only looks fantastic, but smells gorgeous. Mrs Jardine is going to display them in school for all our visitors to read and see. Thank you for making me a very happy Headteacher!